Image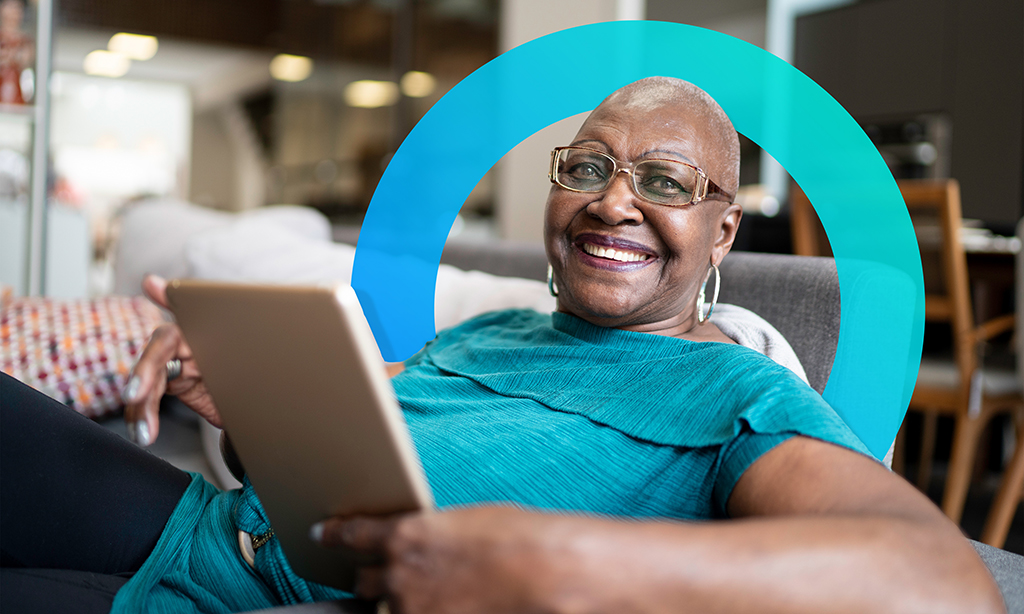 Grand Rounds Health
Case Study
Lead Fund:
Carlyle Partners VII
Acquisition Date:
9/29/2020
Accelerating Towards the Future of Digital Health
The mission of technology-enabled healthcare services provider Grand Rounds Health is to raise the standard of healthcare for everyone, everywhere. The company delivers solutions to self-insured employers and healthcare insurance carriers to help their members navigate the U.S. healthcare system. The result is better decisions, improved outcomes, and cost savings.
The COVID-19 pandemic stepped up market demand for virtual solutions across many industries including one of the biggest, healthcare, which is nearly a fifth of U.S. GDP. Even before the pandemic, Grand Rounds Health had growth momentum and the desire to address the already extensive demand for digital healthcare tools. Co-Founder and CEO Owen Tripp sought a partner who could help him realize his vision to build Grand Rounds Health into a holistic platform, improving the healthcare benefits experience start to finish.
Tripp saw the opportunity to bolster Grand Rounds Health's existing suite of services, which includes expert medical opinions and healthcare navigation solutions to connect members with qualified providers. With the support of a strategic partner, Tripp believed Grand Rounds Health could also bring to market a virtual care offering – a natural complement to its existing solutions that would leverage the platform's clinical focus and proprietary data.
It was important for Tripp to work with a financing partner that also had expertise in digital healthcare, operational acumen, and the broad network necessary to strategically expand the business' product offering and support rapid growth. Tripp chose to partner with Carlyle to help accelerate growth in the digital healthcare industry and pursue opportunities to solidify Grand Rounds Health's position as a leader in healthcare quality and clinical navigation.
"We are at a turning point in healthcare when it has become virtual-first and data can be used to dramatically improve outcomes. Since our founding, Grand Rounds Health has helped millions navigate their way through the complex U.S. healthcare system, serving as the personal healthcare assistant to support whole-person care." – Owen Tripp, Co-Founder & CEO of Grand Rounds Health
An Underserved Market with Strengthening Tailwinds
Even before the onset of COVID-19, Grand Rounds Health's management team observed that large U.S. corporations had begun to add headcount, with several of their Fortune 50 customers seeking to add approximately half a million additional employees in 2020. The corporations rapidly adopted digital health solutions as a result of the new remote work environment.
Survey data found that in 2020 the average premium for employer-sponsored health insurance per U.S. household increased 4% over the past year and 22% over the last five years1. Grand Rounds saw a fast-growing opportunity in the outsourced healthcare solutions market to help employers manage continued increases in healthcare costs and to help a broader range of individuals and households navigate complex healthcare delivery and benefits systems.
The current market for third-party healthcare navigation and advocacy services is over $1 billion today and we believe that strong industry tailwinds support the prospect of robust multi-year growth of over 25% in the market, particularly given the $300 billion problem of unnecessary U.S. healthcare spending from uncoordinated, unnecessary, and avoidable care.
A Partner for Growth
Carlyle partnered with Grand Rounds Health in 2020, bringing decades of experience having invested more than $20 billion of equity in high-growth healthcare businesses, as well as deep operational expertise and a broad global network.
Our global Healthcare investment team enabled Grand Rounds Health to quickly execute on its goal of adding a virtual healthcare offering by facilitating the merger with Doctor On Demand in early 2021, leading to the formation of a first-of-its kind integrated virtual care company. Our team has continued to help Grand Rounds Health source and evaluate additional acquisition opportunities as part of its long-term M&A strategy aimed at creating a comprehensive digital healthcare experience for people.
With Carlyle, Grand Rounds Health has access to an immense pool of potential new customers through our network of portfolio companies, as well as exposure to high caliber executive and board-level talent to help scale the business' commercial, technical, and research and development capabilities.
Healthy Outcomes
­Through our partnership, Grand Rounds Health has executed on several strategic initiatives that have allowed the company to maintain strong growth momentum and solidify its position as a holistic healthcare platform during a critical window of opportunity.
We believe Grand Rounds Health is raising the standard of healthcare through its nationwide practice of diverse, dedicated providers and a multidisciplinary care team. Grand Rounds Health has helped guide hundreds of thousands of employees through the healthcare system, executing on its foundational mission to facilitate better decisions and improve clinical outcomes and cost savings for patients in times of need.
Leveraging its data-driven approach and the strength of its underlying platform, Grand Rounds Health is poised to continue to gain market share as it develops new solutions and natural service adjacencies to provide a best-in-class healthcare benefits experience.
[1] Kaiser Family Foundation, 2020 Employer Health Benefits Survey
---
Carlyle believes these selected case studies should be considered as a reflection of Carlyle's investment process, and references to these particular portfolio companies should not be considered a recommendation of any particular security, investment, or portfolio company. The information provided about these portfolio companies is intended to be illustrative, and is not intended to be used as an indication of the current or future performance of Carlyle's portfolio companies. The investments described in the selected case studies were not made by any single fund or other product and do not represent all of the investments purchased or sold by any fund or other product. The information provided in these case studies is for informational purposes only and may not be relied on in any manner as advice or as an offer to sell or a solicitation of an offer to buy interests in any fund or other product sponsored or managed by Carlyle or its affiliates. Any such offer or solicitation shall only be made pursuant to a final confidential private placement memorandum, which will be furnished to qualified investors on a confidential basis at their request.