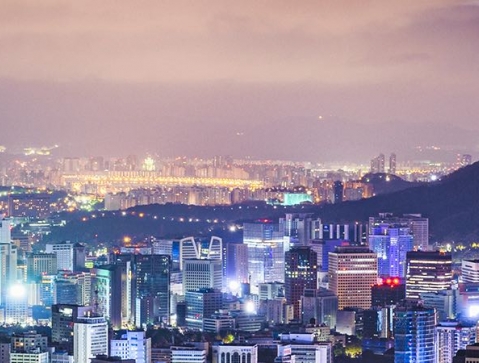 Notices and Disclaimers
Statements of notices, disclaimers and regulatory disclosures.
Please be aware that Carlyle's name, brand, and reputation may periodically be misused by unauthorized persons to publish fake news articles and websites; launch illegitimate marketing, fundraising, and/or investment campaigns; or engage in other fraudulent schemes, such as illicit recruitment activities, to gain money and/or confidential information as well as to deceive, misinform, or otherwise cause harm to individuals and businesses. The actions of these unauthorized persons are not associated with Carlyle and, as such, Carlyle is not responsible for the consequences of any of these fraudulent activities.
Please be informed that The Carlyle Group does not authorize any misuse of its name, brand, or reputation, and does not tolerate fraudulent activity. The Carlyle Group does not and will not conduct any solicitation to the public with respect to investments, fundraising, or opening accounts, including print and online articles, advertisements, or postings on social media sites or other public platforms. Carlyle reserves the right to take all appropriate steps to protect its legal rights and reputation.
When communicating with Carlyle through digital media, please:
Be cautious about responding to unsolicited emails that appear to have come from a Carlyle email address. Such emails may be "spoofed," and may in fact have come from another email address at another domain name. Check email addresses carefully and respond only to known or authorized Carlyle email accounts at the domain names listed below.
Be cautious about clicking on links or opening attachments included with unsolicited emails that appear to have come from a Carlyle email address. These links may redirect to a non-Carlyle site, and these attachments may include malware.
Do not send emails intended for Carlyle employees or representatives to anyone with an email address other than an authorized Carlyle email address. Carlyle does not permit our employees and authorized representatives to send or receive work-related emails from personal webmail accounts or any other addresses.
Communicate only with Carlyle's authorized website and email domains listed below. No other website domains are authorized.

carlyle.com (Carlyle's official global website)
carlyle.com/zh-hans (Carlyle's official Chinese website)
alpinvest.com (Private Equity Solutions)
carlyle.aero.com (Carlyle Aviation Partners)

Review the information posted in the "Offices" section of "Contact Us" for a listing of authorized Carlyle locations.
If you have any questions about the above and/or would like to make us aware of any suspected unauthorized activity involving Carlyle, please contact us at security@carlyle.com.
"Carlyle" and "凯雷" are registered trademarks of TC Group, L.L.C.
On May 14, 2009, Carlyle became a signatory to the Public Pension Fund Code of Conduct (the "Code"). Please click here for annual certifications.
Pursuant to the Code, Carlyle is providing information regarding the professional backgrounds of certain key Carlyle personnel ("Disclosure Persons") and such information can be found under their individual biographies in the "Team" section of this website, or by clicking Disclosure Persons.
In addition, Carlyle is providing details of certain political contributions to candidates for state and local offices as well as certain federal contributions. Please click here for campaign contribution information.
Also pursuant to the Code, Carlyle is disclosing certain fees and expenses that have been paid on an aggregate basis with respect to investment funds to which U.S. public pension funds have committed and the form of disclosure provided to public pension funds in respect of their investment:
Carlyle is a member of the Bundesverband Deutscher Kapitalbeteiligungesellschaften (BVK), the German private equity and venture capital trade association.  Carlyle believes that it is fully compliant with the voluntary BVK Guidelines for Disclosure and Transparency and that our German portfolio companies, including HC Starck and the Puccini Group, will comply with the BVK Guidelines as and when the guidelines apply to them. Click here to read more.
In the UK Carlyle voluntarily complies with the Private Equity Reporting Group (PERG) Guidelines for Disclosure and Transparency in Private Equity. Carlyle's disclosure can be found here: PERG Disclosure
Also in the UK, pursuant to the Modern Slavery Act 2015, CECP Advisors LLP and CELF Advisors LLP make statements setting out steps that we have taken to seek to ensure that modern slavery and human trafficking are not taking place in our business and supply chains. Each of the statements can be found here: 
Pursuant to the EU Sustainable Finance Disclosure Regulation (2019/2088) ("SFDR"), CIM Europe S.à r.l. and Carlyle Real Estate Società di Gestione del Risparmio S.p.A. respectively make the following disclosures in accordance with Articles 3(1), 4(1)(b) and 5(1):
CIM Europe S.à r.l. further makes the following disclosures in accordance with Article 10(1) of SFDR:
English:
Carlyle's affiliated entity, TCG Gestor Ltda., is subject to the regulation of the Brazilian Securities Commission ("CVM"), including, but not restricted to CVM Rule 558, which regulates asset management activities in Brazil. Among other things, CVM Rule 558, requires TCG Gestor Ltda. to post on its website its Disclosure Documents and certain policies required by applicable by law.  Below are links to the required documents in Portuguese.
 
The information contained in this website is for informational purposes only and do not constitute offering of any product. TCG Gestor Ltda. does not sell or distribute investment fund units or any other financial assets. The funds managed by TCG Gestor Ltda. are distributed by institutions duly authorized by both the Brazilian Central Bank (BACEN) and the Brazilian Securities Commission (CVM) for the exercise of such activity. READ THE FUNDS BY-LAWS AND PROSPECTUSES CAREFULLY BEFORE INVESTING IN THE FUNDS MANAGED BY TCG GESTOR LTDA.
 
Portuguese:
A TCG Gestor Ltda. é uma entidade filiada ao Carlyle sujeita à regulação da Comissão de Valores Mobiliários ("CVM"), incluindo, mas não se limitando à Instrução CVM n.º 558, que regula as atividades de gestão de recursos no Brasil. Além de outros requisitos, a Instrução CVM n.º 558 exige que a TCG Gestor Ltda. publique em seu website o seu Formulário de Referência e determinadas políticas exigidas pela regulamentação aplicável. Abaixo estão os links dos documentos em português.
As informações contidas neste website são de caráter exclusivamente informativo e não configuram oferta de qualquer produto. A TCG Gestor Ltda. não comercializa nem distribui cotas de fundos de investimento ou qualquer outro ativo financeiro. Os fundos geridos pela TCG Gestor Ltda. são distribuídos por instituições devidamente habilitadas e autorizadas pelo Banco Central do Brasil e pela CVM para o exercício de tal atividade. LEIA O PROSPECTO E O REGULAMENTO ANTES DE INVESTIR NOS FUNDOS GERIDOS PELA TCG GESTOR LTDA.
Japanese:
Pursuant to the Financial Instruments and Exchange Law of Japan, effective as of March 1, 2016, a person who has submitted a notification regarding Specially Permitted Businesses for Qualified Institutional Investors, etc. is required to make available to the public certain information. Information on the following entities can be obtained upon request:
TC Group VI, L.L.C.
TC Group VI-F, L.L.C.
TC Group VII, L.P.
TC Group VIII, L.P.
CP Growth GP, L.P.
CGP II, L.L.C.
Carlyle Japan II Ltd
Carlyle Japan III, Ltd
Carlyle Japan IV, L.L.C.
CJP III Japan ILP GP, Ltd.
CJP IV Japan ILP GP, Ltd.
CAP IV, L.L.C.
CAP V, L.L.C.
CAP Growth II, L.L.C.
CEP V Holdings, L.L.C.
CETP V Holdings, L.L.C.
Carlyle Property Investors GP, L.L.C.
CERF II Managing GP Holdings, L.L.C.
Carlyle Diversified Infrastructure GP, L.L.C.
CCOF II General Partner, L.P.
CICF General Partner, L.P.
Carlyle Direct Lending Fund IV GP, L.L.C.
MREP-SCIF, LLC
MREP-SCIF II GP, L.P.
If you would like to obtain information, please send an email to CarlyleAsia.FIELFilings@carlyle.com
Updated 28 July 2021

The Carlyle Group's commitment to privacy

This Privacy Notice is provided by The Carlyle Group ("Carlyle", "we" and "us"). For administrative convenience purposes only and not as a result of regulatory requirements, this Privacy Notice also applies to Carlyle's affiliates (please see Annex A below for a schedule of certain entities that may act as a data controller with respect to personal data), as the technology platform used by these entities operates on an integrated basis. At a high level, this Privacy Notice applies to ways in which we interact with individuals, ("Data Subjects") in connection with our business, including, without limitation:
directors, officers, employees and other representatives of portfolio companies in which Carlyle has made an investment or is considering making an investment;
individual representatives of third-party sellers, placement agents, finders, investment bankers, consultants, lawyers, accountants, advisers and other service providers, whether or not engaged by Carlyle;
directors, officers, employees and other representatives of Carlyle;
individuals applying for or enquiring about and employment with us;
individuals who consider or do invest with us and their representative agents with whom we interact during the normal course of business; and
visitors to our websites and users of any digital services we provide.
We respect the privacy of Data Subjects. This Privacy Notice describes how Carlyle entities will generally collect, use, store, process, disclose and transfer information that each may collect from Data Subjects.  Please note that we may provide additional privacy notices or similar disclosures in respect of certain entities within Carlyle, categories of Data Subjects (e.g., certain investors or prospective investors in a fund managed or advised by Carlyle, certain former or existing employees associated with Carlyle, etc.), and certain geographies and jurisdictions.

What data do we collect and how?

Personal Data.  When we use the term "Personal Data" we mean information that reasonably can be used to identify you as an individual person. In connection with our business, we collect various types of Personal Data, including, among other things:
Identifiers such as your name, postal address, tax ID, passport number, internet protocol address, email address, account name, social security number, driver's license number, mail address, phone number, or other similar identifiers. 
Information classified as personal or protected information by state, federal, or other applicable law, including your nationality, place and date of birth, gender, picture, marital status, number of children, and information on criminal history/unlawful conduct.
Commercial information, including tax information, bank account details, credit card number, money transfers including communications on bank transfers, assets, investor profile, credit history, debts and expenses. 
Internet or other electronic network activity information, including, but not limited to, browsing history, search history, and information regarding a consumer's interaction with an internet website, application, or advertisement. 
Visual information, including your picture. 
Professional or employment-related information, including your employment, employer's name, and remuneration.
Education information, including your level of education. 
We collect this Personal Data in various ways, including:
Directly from the Data Subject (e.g., when you voluntarily submit information to the Site, or send us an email or other written correspondence). 
Indirectly from other sources (e.g., from public records or from a counterparty in possession of the data).
Automatic Collection Tools.  In addition, we automatically collect certain data from Data Subjects who visit the websites operated by entities within Carlyle (each a "Site"). To this end, relevant group entity will use data collection tools ("Cookies") on its Site to record certain usage information, such as the number and frequency of visitors to the Site. This information may include the websites that you access immediately before and after your visit to the Site, and which Internet browser you are using. Please see our separate Cookies Policy to learn about how we use Cookies on the Sites. 

If you are located outside of the United States, please be aware that the Personal Data we collect will be processed and stored in the United States, a jurisdiction in which the data protection and privacy laws may not offer the same level of protection as those in the country where you reside or are a citizen. 

How and on what basis do we use your Personal Data?

We use your Personal Data for a variety of reasonable and legitimate business purposes, including, but not limited to, the following:
Complying with legal or regulatory obligations, such as our obligations regarding know-your-client and anti-money laundering due diligence;
Performing a contract with you or to take steps at your request before entering into a contract, including to: (i) provide you with information regarding Carlyle products or services; (ii) assist you and answer your requests; (iii) evaluate whether we can offer you a Carlyle product or service and under what conditions; and (iv) responding to know-your-client and anti-money laundering information requests presented by counterparties with whom we do business on your behalf or for your benefit; and
Other legitimate purposes, such as:

Communicating with Data Subjects;
Performing activities relating to client management, financial management and administration;
Creating, improving and developing our products and services;
Conducting market research, surveys, and similar inquiries to help us understand trends, client and Site visitor needs;
Investigating and resolving disputes and security issues and enforcing our Terms of Use and other agreements;
Monitoring and auditing compliance with internal policies and procedures, legal obligations and to meet requirements and orders of regulatory authorities; and
Processing and considering applications for employment, including evaluating and confirming your suitability for the position and accuracy of any information submitted.
We will not use your Personal Data for any purposes inconsistent with this Privacy Notice without your permission.

We do not sell any personal data and have not sold any personal data in the past.
With whom do we share your Personal Data?

Within Carlyle.  We share your Personal Data among Carlyle entities and affiliates for the purposes set forth above. In general, our group entities, in turn, are not permitted to share your information with other non-affiliates entities, except as described herein or otherwise permitted by applicable laws.

To Third Parties.  We share your Personal Data with third parties in certain circumstances, including the following:
Service Providers.  We share Personal Data with service providers that perform services on our behalf (e.g., third-party service providers to operate a Site) and with service providers and other counterparties to our clients and investors.  These companies may have access to your Personal Data but are permitted to use the information solely to provide the specific service or as otherwise permitted by law.  We generally require these providers by contract to keep the information confidential.
Transaction or Other Corporate Event.  Your Personal Data can be disclosed as part of a corporate business transaction, such as a merger, acquisition, joint venture, financing or sale of company assets, including bankruptcy proceedings, or other investment activity, and could be transferred to a third party as one of the business assets in such a transaction. It also can be disclosed in the event of insolvency, bankruptcy or receivership. In such an event, we will post prominent notice of the change in ownership.
As Required by Law.  We also disclose your Personal Data if we are required to make disclosures by applicable law or to the government or private parties in connection with a lawsuit, subpoena, investigation or similar proceeding, or as part of our legislative or regulatory reporting requirements.

How do we protect your Personal Data?

We take seriously the obligation to safeguard your Personal Data.  Your Personal Data held by us will be kept confidential in accordance with applicable Carlyle policies and procedures.  We will use all reasonable efforts to ensure that all Personal Data is kept secure and safe from any loss or unauthorized disclosure or use.  All reasonable efforts are made to ensure that any Personal Data held by us are stored in a secure and safe place and accessed only by our authorized employees and transferees.

Keeping your Personal Data current

In general, we seek to ensure that we keep your Personal Data accurate and up to date. However, you are responsible for, and we kindly request that you inform us of, any changes to your Personal Data (such as a change in your contact details).  To update or edit your Personal Data that we have on file, including your communication preferences, please contact us using the contact details set out under the "Contact and Complaints" heading below or by sending an e-mail to dppc@carlyle.com. 

How long do we keep your Personal Data?

In general, we will process and store your Personal Data for at least as long as it is necessary in order to fulfil our contractual, regulatory and statutory obligations, which may differ depending on the relevant Group entity or jurisdiction.  Subject to those qualifications, our goal is to keep such data for no longer than necessary in relation to the purposes for which we collect and use the Personal Data (we refer to the purposes as set forth above). Carlyle will retain your Personal Data in accordance with our Books & Records Policy. If you have any specific questions in this respect, please feel free to contact us.

Contact and Complaints

Carlyle takes very seriously any complaints we receive about our use of your Personal Data.  Questions, comments, requests or complaints regarding the Site, this Privacy Notice, the User Agreement and/or our use of your Personal Data should be addressed to dppc@carlyle.com. 

Should your query concern AlpInvest Partners B.V. you may lodge a complaint with the Dutch Data Protection Authority (Autoriteit Persoonsgegevens, www.autoriteitpersoonsgegevens.nl/en), or for other European entities with the relevant local Data Protection Authority.

Any Personal Data we receive from you when making a complaint will be treated in accordance with this Privacy Notice and only to process the complaint and check on the level of service we provide. Similarly, where inquiries are submitted to us we will only use the information supplied to us to deal with the inquiry and any subsequent issues and to check on the level of service we provide.

Carlyle.com & AlpInvest.com websites 
Carlyle.com and AlpInvest.com are each operated from servers in the United States.  BY USING EITHER CARLYLE.COM OR ALPINVEST.COM SITE AND PROVIDING INFORMATION TO US, YOU CONSENT TO THE TRANSFER AND PROCESSING OF YOUR PERSONAL DATA IN THE UNITED STATES.

Please be aware that a Site may contain links to other websites hosted by third parties. The Carlyle Group does not control and is not responsible for the content or privacy practices and policies of such third-party websites.  We encourage you to be aware when you leave a Site and to read the privacy policies of each third-party website, especially if such website collects Personal Data from you.

Additional Information for Job Applicants to the Carlyle Group and AlpInvest

The Carlyle Group Applicant Privacy Notice pertains to all individuals applying to become employees or members associated with Carlyle.  Questions, comments, requests or complaints regarding this Privacy Notice and/or our use of your Personal Data should be addressed to dppc@carlyle.com.
Additional Information for Residents of the European Economic Area (the "EEA") and the United Kingdom (the "UK")

The below information applies to any Data Subject resident in the EEA or the UK.  For purposes of the General Data Protection Regulation (EU) 2016/679 of the European Parliament and of the Council of 27th April 2016 and the UK Data Protection Act 2018 (both referred to herein as the "GDPR"):

The applicable data controllers for the Sites will be: 

For Carlyle.com 
           The Carlyle Group whose headquarters is located in the United States at 1001 Pennsylvania Avenue, NW,
           Washington, DC 20004.  
For AlpInvest.com
           AlpInvest Partners B.V. with its registered office at the Jachthavenweg 118 in (1081 KJ) Amsterdam, the           
           Netherlands. AlpInvest is registered with the trade register of the chamber of commerce under company
           number 27186537. 
The data controller is responsible for deciding how we hold and use Personal Data about you.   

GDPR Data Protection Principles

In respect of the collection, holding, storage, use, and processing of your Personal Data:
We will process the data lawfully, fairly and in a transparent way.
We will obtain the data only for valid purposes that we have clearly explained to you and not used in any way that is incompatible with those purposes.
The data we collect will be relevant to the purposes we have told you about and limited only to those purposes.
We will take reasonable steps to ensure that the data is accurate and kept up to date.
Subject to applicable legal or other requirements, we will keep the data only as long as necessary.
We will use appropriate technical and/or organizational measures to ensure appropriate security of the data.
Transfer of Personal Data Outside of the UK/EEA

The transfer of Personal Data from the UK/EEA to the Carlyle entities outside the UK/EEA is governed by data transfer agreements which are in the form of the standard contractual clauses approved by the European Commission (a copy of which can be obtained from us via the contact details below).

Where your Personal Data is processed by third parties outside the UK/EEA, we will ensure appropriate safeguards are in place to adequately protect it, as required by applicable law, including the execution of standard contractual clauses (referred to above) if the recipients are not located in a country with adequate data protection laws (as determined by the European Commission).

GDPR Data Subject Rights

Under the GDPR, in certain circumstances, an EEA-resident Data Subject has certain individual rights with respect to the Personal Data that we hold about them.  In particular, you may have the right to:
Request access to any data held about you
Ask to have inaccurate data amended
Request data held about you to be deleted, provided the data is not required by Carlyle to perform a contract, defend a legal claim or to comply with applicable laws or regulations
Prevent or restrict processing of data which is no longer required
Request transfer of appropriate data to a third party where this is technically feasible
Additionally, in the circumstances where you may have provided your consent to the collection, processing and transfer of your Personal Data for a specific purpose, you have the right to withdraw your consent for that specific processing at any time. Once we have received notification that you have withdrawn your consent, we will no longer process your information for the purpose or purposes you originally agreed to, unless we have another legitimate basis for doing so in law.

To exercise any of these rights, please contact us using the contact details set out under the "Contact and Complaints" heading above.

Automated Decision Making

We respect your legal rights not to be subject to decisions that are based solely on automated processing of your Personal Data, including profiling, especially where such processing has legal or other significant effects on you.  In establishing and carrying out a business relationship, we generally do not use any automated decision making pursuant to the GDPR.  We may process some of your Personal Data automatically, with the goal of assessing certain personal aspects (profiling), such as to comply with legal or regulatory obligations to combat money laundering, terrorism financing, and offenses that pose a danger to assets.  We also use assessment tools in order to be able to allow communications and marketing to be tailored as needed.

Complaints to Local Authorities

As a resident of the EEA or UK, you are also entitled to direct any complaints in relation to our processing of your Personal Data to your national or local data protection supervisory authority.
You will not have to pay a fee to access your Personal Data (or to exercise any of the other rights). However, we may charge a reasonable fee if your request for access is clearly unfounded or excessive.

Additional Information for Residents of California

The information below may apply to Data Subjects who are residents of California.    

California Data Subject Rights

California's "Shine the Light" law permits California residents to annually request and obtain information free of charge about what Personal Information is disclosed to third parties for direct marketing purposes in the preceding calendar year. For more information on these disclosures, please contact us using the contact details set out under the "Contact and Complaints" heading above.

In addition, Data Subjects in California may have a right under the California Consumer Privacy Act ("CCPA") to request erasure of their personal data or access to personal data that we have collected in the last twelve (12) months.

You may submit requests for access or erasure of your personal information by calling (855) 283-9736 or contacting us at dppc@carlyle.com.

Individuals who submit requests for access or erasure of personal information will be required to verify their identity by answering certain questions. We will not disclose or delete any information until identity is verified.

If you are making a request for access, we may not be able to provide specific pieces of personal information if the disclosure creates a substantial, articulable, and unreasonable risk to the security of your personal information, your account with us, or our systems or networks.

If you are making a request for erasure, we will ask that you confirm that you would like us to delete your personal information again before your request is addressed.

You may designate an authorized agent to submit a request on your behalf by providing that agent with your written permission. If an agent makes a request on your behalf, we may still ask that you verify your identity directly with us before we can honor the request.

Agents who make requests on behalf of individuals, will be required to verify the request by submitting written authorization from the individual. We will not honor any requests from agents until authorization is verified.

Under the CCPA, you cannot be discriminated against for exercising your rights to access or request erasure of their personal data.
Annex A
Below are country-specific contact details for certain relevant local entities that may be deemed "controllers" with respect to applicable personal data.  
Country
Carlyle Entity
Address
France
Carlyle Real Estate Advisors S.a.r.l.
112 avenue Kléber 
Paris, France
France  
CECP Investment Advisors France S.A.R.L.
112 avenue Kléber
Paris, France
Germany
CREA Germany GmbH
Promenadenplatz 8, 80333
München, Germany
Ireland    
CECP Advisors Ireland Limited
Floor 5
Connaught House 
1 Burlington Road
Dublin 4
Italy    
Carlyle Real Estate Società di Gestione del Risparmio S.p.A.
Piazza Cavour 2
20121 Milano
Italy
Italy    
CEP Advisors, S.r.l.
Piazza Cavour 2
20121 Milano
Italy
Luxembourg    
CIM Europe S.àr.l.
2, avenue Charles de Gaulle
1653 Luxembourg
Luxembourg
Netherlands    
AlpInvest Partners B.V.
Jachthavenweg 118
1081 KJ, Amsterdam
The Netherlands
Spain    
The Carlyle Group España, SL
Pau Casals, 13
08021 Barcelona
Spain
United Kingdom
Carlyle Real Estate Advisors LLP
1 St James's Market
London, England
SW1Y 4AH
United Kingdom
Carlyle Real Estate Advisors UK Limited
1 St James's Market
London, England
SW1Y 4AH
United Kingdom
CECP Advisors LLP
1 St James's Market
London, England
SW1Y 4AH
United Kingdom
CELF Advisors LLP
1 St James's Market
London, England
SW1Y 4AH
Please read the terms and conditions in this Terms of Use agreement (the "Agreement") carefully. By accessing or otherwise using this website (http://www.carlyle.com) (the "Site"), you agree to be bound by the terms and conditions in this Agreement.  If you do not accept these terms and conditions, do not use this Site.
This Agreement is a contract between you and Carlyle Investment Management LLC and its affiliates (referred to below as "The Carlyle Group" or "we" or "us"), and applies only to this Site and not to other Sites that may be accessible from or linked to this Site. We are responsible only for the content of our own Site. We encourage you to review the user agreements of all other Sites that you visit.
The Carlyle Group may change this Agreement from time to time, at our sole discretion. If we make any substantial changes in this Agreement, we may notify you by reasonable means, including by posting a prominent announcement on our home page.  Please check this page regularly to ensure that you are familiar with the current version of the Agreement.  By your continued use of the Site after publication of the revised Agreement, you accept and agree to the terms and conditions in the revised Agreement.
This Agreement was last updated on August 2, 2017.
Restrictions on Use
While using the Site, you agree to comply with this Agreement and all applicable laws, rules and regulations, and will not encourage or promote any activity that violates this Agreement.
By accessing or otherwise using the Site, you agree that you will not under any circumstances:
copy or print material from the Site (including but not limited to individual Site pages or any research or reports posted on the Site) for commercial purposes without our prior permission.  You must also get our permission before making more than minimal copies of Site materials or copying large portions of the Site.  Any use of Site materials must not alter the original Site content, including all legal notices and legends.  If you seek permission for such use of our Site, please contact us at webmaster@carlyle.com ;
link to or frame this Site or any portion thereof;
interfere or attempt to interfere with the proper functioning of the Site;
interfere or attempt to interfere with the Site's networks or network security, or attempt to use the Site to gain unauthorized access to any other computer system;
make any automated use of the Site, or take any action that we deem to impose or to potentially impose an unreasonable or disproportionately large load on our serves or network infrastructure;
bypass any measures we take to restrict access to the Site or use any software, technology or device to scrape, spider, or crawl the Site or harvest or manipulate data;
publish or link to malicious content.
No Offer or Advice
You acknowledge that the content of the Site is for general, informational purposes only and is not intended to constitute an offer to sell or buy any securities or other assets or promise to undertake or solicit business, and may not be relied upon in connection with any offer or sale of securities or other assets.  Offers can only be made where lawful under, and in compliance with, applicable law. We make no representations that any information provided via the Site is accurate, current, reliable or complete. You are solely responsible for evaluating the risks and merits regarding the use of the Site and any services provided herein. We are not utilizing the Site to provide investment, legal, accounting, tax or other professional advice, and nothing on the Site is to be deemed a recommendation that you buy, sell or hold any security or other investment or that you pursue any investment style or strategy. If you would like investment, accounting, tax or legal advice, you should consult with your own advisors with respect to your individual circumstances and needs.  Any transactions listed on the Site are included as representative transactions and are not necessarily reflective of overall performance.
Forward-Looking Statements and Past Performance
The contents of the Site may contain forward­-looking statements that are based on beliefs, assumptions, current expectations, estimates, and projections about the financial industry, the economy, The Carlyle Group itself or its investments. These statements are not guarantees of future performance and involve certain risks, uncertainties and assumptions that are difficult to predict with regard to timing, extent, likelihood and degree of occurrence. Therefore, actual results and outcomes may materially differ from what may be expressed or forecasted in such forward­-looking statements. Furthermore, The Carlyle Group undertakes no obligation to update, amend or clarify forward­-looking statements, whether as a result of new information, future events or otherwise.  Furthermore, past performance is not indicative of future results; no representation is being made that any investment will or is likely to achieve profits or losses similar to those achieved in the past, or that significant losses will be avoided.
Privacy Notice and Cookies Policy
Your privacy is important to us. You can learn how we handle your information when you use the Site by reading our Privacy Notice located at Privacy Notice and Cookies Policy located at Cookies Policy.  We encourage you to become familiar with the Privacy Notice and Cookies Policy because by using the Site, you consent to the collection, use, disclosure and other handling of information consistent with those policies.
Ownership
The Site and all content included on the Site, such as graphics, logos, articles and other materials, is the property of The Carlyle Group or others and is protected by copyrights, trademarks and other intellectual property rights owned by The Carlyle Group or third parties that have licensed their materials or provided services to us.   The Carlyle Group reserves all of its intellectual property rights in the Site and in the content included on the Site, and this Agreement does not grant you any right or license with respect to any such intellectual property.  You agree not to sell, license, copy, reproduce, modify, republish, transmit, edit, adapt, create derivative works from, distribute or otherwise make unauthorized use of any such intellectual property from the Site without express written permission from The Carlyle Group.  You agree not to reverse-engineer, decompile, disassemble or otherwise attempt to extract or discover the source code of the Site or any part thereof, except and only to the extent that such activity is expressly permitted by applicable law notwithstanding this limitation.
Notice of Copyright Infringement
The Digital Millennium Copyright Act of 1998 provides recourse for copyright owners who believe that material posted on Internet sites infringes their rights under U.S. copyright law. If you believe in good faith that items, information or other materials appearing on the Site infringes your copyright, please send us a notice containing the following information:
A physical or electronic signature of a person authorized to act on behalf of the owner of an exclusive right that is allegedly infringed.
Identification of the copyrighted work claimed to have been infringed, or, if multiple copyrighted works are covered by a single notification, a representative list of such works.
Identification of the material that is claimed to be infringing or to be the subject of infringing activities and that is to be removed or access to which is to be disabled, and information sufficient to permit us to locate the material.
Contact information for the notifying party, including name, address, telephone number, and email address.
A statement that you have a good faith belief that use of the material in the manner complained of is not authorized by the copyright owner, its agent, or the law.
A statement that the information in the notification is accurate, and under penalty of perjury, that you are authorized to act on behalf of the owner of an exclusive right that is allegedly infringed.
Please submit this notice to The Carlyle Group at webmaster@carlyle.com .
Submissions
As our Site indicates, we welcome your questions about us and our financial products and services. Please be advised that any comments, suggestions, ideas or any other information that you send to us through our Site (collectively, your "User Information") may not be treated as confidential.  You hereby grant, and agree to grant, to The Carlyle Group an unrestricted, worldwide, irrevocable, non-exclusive, perpetual, fully-paid, royalty-free, transferrable license to access, view, display, reproduce, adapt, publish, translate, store, host, cache, maintain, modify, distribute, and otherwise use and exploit your User Information in any manner, provided that it is in accordance with the Privacy Notice. You also grant The Carlyle Group the right to sub-license these rights through multiple tiers, and the right to bring an action for infringement of these rights..
Third Party Content
Much of the content on the Site is produced by users, publishers, and other third parties and is not controlled by The Carlyle Group. You acknowledge that such content is the sole responsibility of the third party person or organization that created it and we assume no responsibility for any third-party content or information.  Although The Carlyle Group reserves the right to review all content and information that appears on the Site and to remove any content or information at The Carlyle Group's discretion, we do not necessarily review all or any of it.  Access and use of third party content made available through the Site is solely at your own risk and The Carlyle Group makes no warranties, express, statutory, or implied, with respect to such third party content or information.  This Agreement does not govern your use of any site or service other than the Site. You should review applicable terms and policies of any linked third party content, information or websites.  To the maximum extent permitted by applicable law, we will not be liable for any content submitted, posted, linked to, shared or otherwise made available via the Site, including, but not limited to, any inaccuracies, errors or omissions in any content, any intellectual property infringement with relation to the linked content, or any loss or damage of any kind incurred as a result of the use of any content linked in or otherwise made available via the Site.
Statement Regarding Internet Phishing and Fraud
Please be aware that bad actors may attempt to misuse The Carlyle Group's name, brands and reputation by publishing fake websites and engaging in phishing scams seeking personal or confidential information.  The Carlyle Group does not authorize such misuse of its name, brands and reputation and investigates these matters to ensure that its legal rights and reputation are protected.
When you communicate with The Carlyle Group through a digital media platform, please remember the following, especially before disclosing personal information:
Confirm that you are visiting a website authorized by The Carlyle Group.
Communicate only with individuals who are affiliated with an authorized office of The Carlyle Group.  A listing of The Carlyle Group's authorized office locations is available on our "Contact Us" page, under "Worldwide Offices."
Employees and authorized representatives of The Carlyle Group are only permitted to use an authorized email address of The Carlyle Group to conduct business on behalf of The Carlyle Group.  Authorized email addresses of The Carlyle Group use "@carlyle.com," "@alpinvest.com" or "@mreem.com."  Do not send emails to anyone claiming to be an employee or authorized representative of The Carlyle Group if they do not use an authorized email address of The Carlyle Group.
Do not share your password or login information with anyone, including anyone from The Carlyle Group. Aside from the operation of certain private websites that are only available to investors through a secure login procedure, The Carlyle Group will never ask you for your password or login information.
Please refer any questions regarding this information to security@carlyle.com.
International Use
Due to the global nature of the Internet, this Site may be accessed by users in countries other than the United States. We make no warranties that materials on this Site are appropriate or available for use in such locations. If it is illegal or prohibited in your country of origin to access or use this Site, then you should not do so. Those who choose to access this site outside the United States do so on their own initiative and are responsible for compliance with all local laws and regulations.
Disclaimers
TO THE MAXIMUM EXTENT PERMITTED BY LAW, THE SITE, ACCESS TO THE SITE, AND ALL RELATED CONTENT, SERVICES AND INFORMATION ARE PROVIDED ON AN "AS IS" AND "AS AVAILABLE" BASIS, WITHOUT ANY REPRESENTATION OR WARRANTY OF ANY KIND, EXPRESS OR IMPLIED, OR ANY GUARANTY OR ASSURANCE THE SITE WILL BE AVAILABLE FOR USE OR THAT ALL INFORMATION, CONTENT, MATERIALS, PRODUCTS, FEATURES, FUNCTIONS OR OPERATIONS WILL BE AVAILABLE OR PERFORM AS DESCRIBED.  THE CARLYLE GROUP DOES NOT WARRANT THAT ANY PART OF THE SITE WILL OPERATE UNINTERRUPTED OR ERROR-FREE OR THAT DEFECTS WILL BE CORRECTED. THE CARLYLE GROUP DOES NOT WARRANT THAT THE SITE, INFORMATION, CONTENT, MATERIALS, PRODUCTS OR OTHER SERVICES INCLUDED ON OR OTHERWISE MADE AVAILABLE TO YOU THROUGH THE SITE OR ELECTRONIC COMMUNICATIONS SENT FROM THE SITE ARE FREE OF VIRUSES, MALICIOUS CODE OR OTHER HARMFUL COMPONENTS.  YOU EXPRESSLY AGREE THAT YOUR USE OF THE SITE OR RELIANCE UPON ANY OF THE MATERIALS ON THE SITE IS AT YOUR SOLE RISK.
Limitations of Liability
WE ARE NOT RESPONSIBLE FOR ANY DAMAGES OR INJURY, INCLUDING BUT NOT LIMITED TO DIRECT, INDIRECT, INCIDENTAL, SPECIAL, PUNITIVE AND CONSEQUENTIAL DAMAGES, THAT RESULT FROM YOUR USE OF (OR INABILITY TO USE) THIS SITE, OR FROM ANY INFORMATION, CONTENT, MATERIALS, PRODUCTS OR OTHER SERVICES INCLUDED ON OR OTHERWISE MADE AVAILABLE TO YOU THROUGH THE SITE, INCLUDING ANY DAMAGES OR INJURY CAUSED BY ANY FAILURE OF PERFORMANCE, ERROR, OMISSION, INTERRUPTION, DEFECT, DELAY IN OPERATION, COMPUTER VIRUS, LINE FAILURE, OR OTHER COMPUTER MALFUNCTION.
Indemnity
To the maximum extent permitted by law, you agree to indemnify, defend and hold harmless The Carlyle Group, its managing members, licensors, officers, directors, employees, agents, trustees, subsidiaries, parent companies and affiliates (the "Indemnitees") from and against all third party complaints, charges, claims, losses, expenses, damages, costs, liabilities and expenses (including, but not limited to, reasonable attorneys' fees) due to, arising out of, or relating in any way to: (a) your access to or use of the Site and (b) your breach of this Agreement, in each case unless caused by such Indemnitee's misrepresentation, gross negligence, willful misconduct or fraud.
Governing Law
You agree that your use of this Site, the Privacy Notice and this Agreement and any disputes relating to any of them shall be governed in all respects by the laws of the State of New York. Any dispute relating to the above shall be resolved solely in the state or federal courts located in Manhattan, New York.
Termination
This Agreement is effective unless and until terminated by either you or The Carlyle Group.  You may terminate this Agreement at any time, provided that you discontinue any further use of the Site.  We also may terminate this Agreement, in our sole discretion, at any time and may do so immediately and without notice, and accordingly deny you access to the Site.  The following provisions survive the expiration or termination of this Agreement: No Offer or Advice; Forward-Looking Statements and Past Performance; Ownership; Submissions; Third Party Content; Disclaimers; Limitation of Liability; Indemnity; Governing Law; and Miscellaneous.
Miscellaneous
If a portion of this Agreement is determined to be unlawful, void or unenforceable, it will not affect the enforceability of the remaining provisions and the remaining provisions will continue in effect.  If any unlawful and/or unenforceable provision would be lawful or unenforceable if part of it were deleted, that part will be deemed to be deleted, and the rest of the provision will continue in effect.  Headings used in this Agreement are for reference purposes only and in no way define or limit the scope of the section.
Accessibility Statement
The Carlyle Group strives to provide individuals with disabilities with equal access to its programs and activities, including through an accessible website.  If you have questions, comments, or encounter any difficulty in using this site, please e-mail corporate.communications@carlyle.com or call +1 202 729 5626.
Contact Us
Thank you for visiting our Site. Please contact us at webmaster@carlyle.com if you have any questions about our Site or our Privacy Policy and User Agreement.
Economic and market views and forecasts reflect our judgment as of the date of this presentation and are subject to change without notice. In particular, forecasts are estimated, based on assumptions, and may change materially as economic and market conditions change. The Carlyle Group has no obligation to provide updates or changes to these forecasts. Certain information contained herein has been obtained from sources prepared by other parties, which in certain cases have not been updated through the date hereof. While such information is believed to be reliable for the purpose used herein, The Carlyle Group and its affiliates assume no responsibility for the accuracy, completeness or fairness of such information. References to particular portfolio companies are not intended as, and should not be construed as, recommendations for any particular company, investment, or security. The investments described herein were not made by a single investment fund or other product and do not represent all of the investments purchased or sold by any fund or product. This material should not be construed as an offer to sell or the solicitation of an offer to buy any security in any jurisdiction where such an offer or solicitation would be illegal. We are not soliciting any action based on this material. It is for the general information of clients of The Carlyle Group. It does not constitute a personal recommendation or take into account the particular investment objectives, financial situations, or needs of individual investors.