Industry Insights
3 Healthcare Industry Themes Accelerated by COVID-19
Image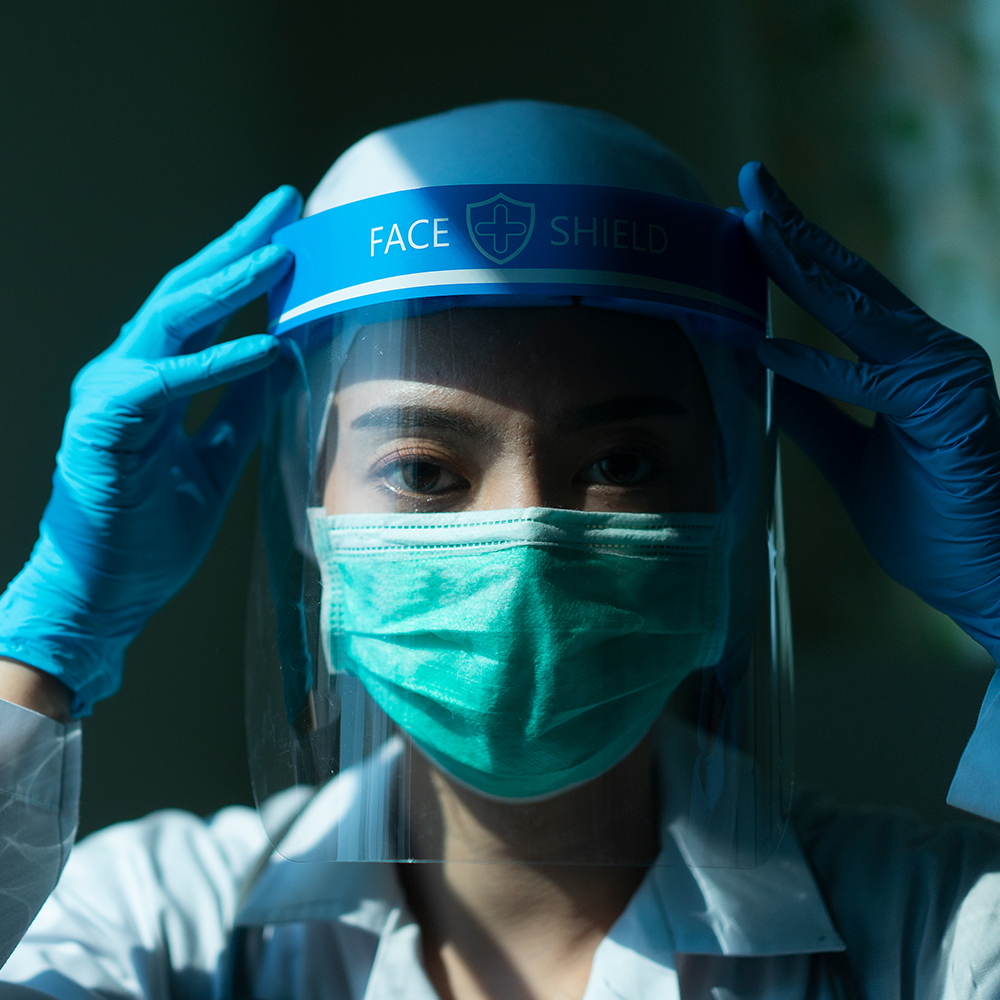 While the healthcare industry has permanently changed by the COVID-19 pandemic, it has also accelerated key themes that our Global Healthcare team has been consistently focused on for years. Head of Global Healthcare Steve Wise and team keep a close track of how the pandemic is changing the industry and share insights on promoting stronger, more resilient global healthcare systems.
Explore three healthcare industry themes that we believe have been accelerated by the coronavirus pandemic:
Increased emphasis on diversified healthcare delivery
We believe that provider organizations that demonstrate superior clinical outcomes, appropriately manage costs and create efficiencies in the delivery of healthcare services are best positioned to adapt to a constantly evolving environment. The COVID-19 pandemic has highlighted the need for differentiated providers with unique value propositions, as it has strained governments, medical facilities and healthcare professionals globally. The pandemic has also exacerbated pressure on inpatient facilities, as the healthcare industry has seen a shift away from large institutions, like hospitals, and toward lower-cost outpatient settings.
In emerging markets, where the healthcare systems may be less developed and offer fewer provider options, we believe hospitals will remain central to the delivery of care, particularly in managing complex and severe episodes of care. Carlyle portfolio company Rede D'or São Luiz, a private hospital operator in Brazil, plays an important role in local communities, as Rede D'or's medical professionals battle the pandemic on the front line.
A shift towards digital innovation and digital disruption
In our view, the healthcare industry will continue to harness the power of innovation through digital technology, favoring disruptors that use technology to redefine how care is delivered. There is a shift towards driving a better, more efficient patient experience and clinical outcomes through technology that has been accelerated by the COVID-19 pandemic. We seek to support organizations that facilitate new, innovative approaches to healthcare access. Grand Rounds is a technology-enabled healthcare services company that guides patients through their healthcare journey in order to achieve medical cost savings, provide expert medical opinion solutions and give patients the best possible healthcare experience.
The pandemic also dramatically altered patient and provider approaches to telemedicine, which has experienced unprecedented demand. One Medical, a Carlyle portfolio company, highlights the promise of a hybrid model that bring together 24/7 virtual care and in-person care. With this approach, One Medical has brought affordable and accessible care to twelve major U.S. metropolitan areas.
The importance of the biopharmaceutical revolution
We believe the urgent need for a COVID-19 vaccine has also highlighted the ongoing biopharmaceutical revolution, with global superpowers racing to develop a solution. The research and development ecosystem is gaining efficiency as contract research, development and manufacturing organizations provide more integrated services and help innovators take their products from the lab to trials to manufacturing more quickly. This also allows for faster scaling up of production to commercial supply levels.
TriNetX is a Carlyle portfolio company in the pursuit of efficiencies within the pharmaceutical research and development sector. The company uses real world data and analytics to bring greater richness of data through a highly intuitive user interface to inform decision-making throughout the clinical research process. TriNetX has helped bring new therapies to market faster for the benefit of patients around the globe.
We also believe in the value of outsourced pharmaceutical services, which bring expertise and scale to meet patients' needs. Global contract research company PPD provides comprehensive, integrated drug development, laboratory and lifecycle management services in over 47 countries. Albany Molecular Research, Inc has also demonstrated an ability to serve as a critical partner to biopharmaceutical companies through its contract development and manufacturing services. Our investment in these companies underscore our belief in this theme.
Global themes within healthcare have emerged due to COVID-19 that sparked a worldwide desire for the advancement and acceleration of diagnostics, treatments and vaccines. We believe that although the demand is global, investors must take into consideration how these themes intersect differently with local trends across markets. Carlyle's local expertise and global collaboration are particularly evident in the biopharmaceutical sector; our recent investment in Piramal, which includes an integrated contract development and manufacturing business, demonstrates our focus on accelerating growth within the healthcare industry in India. We believe the COVID-19 pandemic has accelerated change in healthcare, and our team recognizes the emerging landmark evolution in the global healthcare industry.
---
Carlyle believes these selected case studies should be considered as a reflection of Carlyle's investment process, and references to these particular portfolio companies should not be considered a recommendation of any particular security, investment, or portfolio company. The information provided about these portfolio companies is intended to be illustrative, and is not intended to be used as an indication of the current or future performance of Carlyle's portfolio companies. The investments described in the selected case studies were not made by any single fund or other product and do not represent all of the investments purchased or sold by any fund or other product. The information provided in these case studies is for informational purposes only and may not be relied on in any manner as advice or as an offer to sell or a solicitation of an offer to buy interests in any fund or other product sponsored or managed by Carlyle or its affiliates. Any such offer or solicitation shall only be made pursuant to a final confidential private placement memorandum, which will be furnished to qualified investors on a confidential basis at their request.