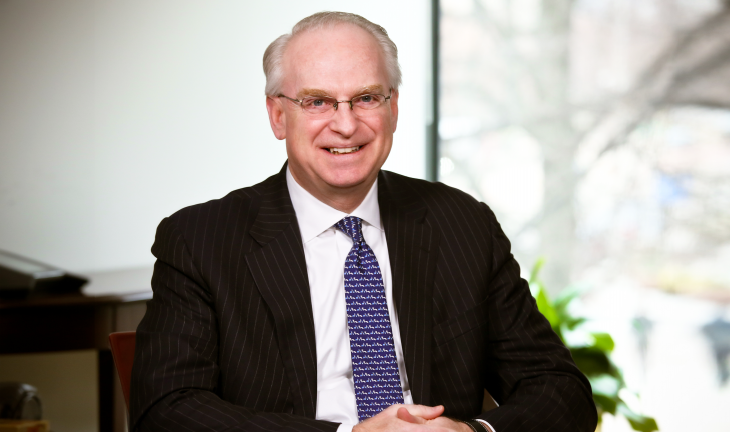 "As one of the largest and most diversified corporate private equity platforms, we are well positioned to create opportunities that deliver strong performance."

Pete Clare
Chief Investment Officer, CPE
 
Global Platform
Corporate Private Equity is a multi-fund, industry and geographic platform with $84 billion in assets under management. Our 36 buyout and growth capital funds are advised by teams of professionals who live and work in the markets where they invest—across six continents and forming one of the largest emerging markets presence in the industry. Since 1990, Corporate Private Equity has invested $103 billion in equity in 643 transactions and has generated nearly $84 billion in realized and unrealized gains.
Invest Wisely / Create Value
Our investment professionals harness the Carlyle Edge—global network, deep industry expertise, Operating Executive Consultants and data from our vast portfolio—to invest wisely and create value for our investors.
Range of Opportunity
Corporate Private Equity's buyout and growth capital funds offer investors a range of choices for allocating their investments.
 
14 fund families
36 active carry funds
182 portfolio companies
275 investment professionals
22 offices on six continents
Buyout Funds. Our buyout teams advise a diverse group of 25 funds that focus either on a particular geography (Asia, Europe, Japan, Middle East and North Africa (MENA), South America, Sub-Saharan Africa or the United States) or a particular industry, such as financial services. Our buyout funds have approximately $77 billion in assets under management (as of September 30, 2019).
Growth Capital Funds. Our 11 growth capital funds are advised by three regionally focused teams in Asia, Europe and the United States, with each team focused on middle-market and growth companies consistent with specific regional investment considerations. Our growth capital funds have approximately $7 billion in assets under management (as of September 30, 2019).
Industry Expertise
Our Corporate Private Equity investment professionals have deep industry expertise in aerospace, defense & government services, consumer & retail, energy, financial services, healthcare, industrial, real estate, technology & business services, telecommunications & media, and transportation.