Video file
Strengthening Operations, Accelerating Growth, and Driving Impact
Global Portfolio Solutions
At Carlyle, we aim to drive a consistent and repeatable value creation framework through the entire investment lifecycle. This value creation framework, Global Portfolio Solutions (GPS), guides and enables portfolio company management teams to strengthen operations, accelerate growth, and drive impact.

We at Carlyle deliver on these outcomes by bringing together four key elements.
Global Portfolio Solutions (GPS)
画像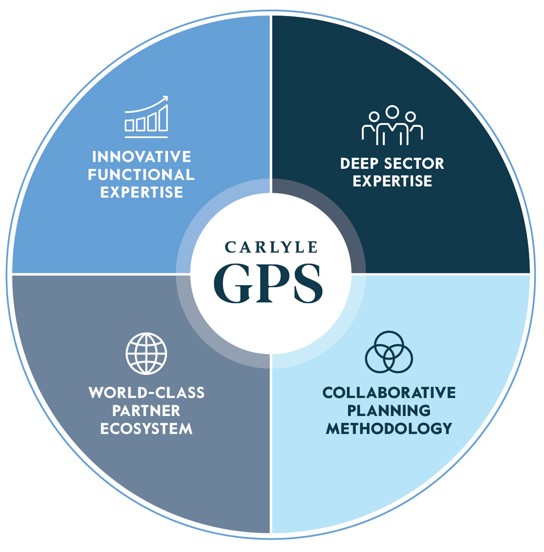 Innovative Functional Expertise
Our innovative functional experts, in the areas of procurement, revenue growth, digital, technology, talent and organizational performance, ESG, and government affairs, identify opportunities with management teams to increase the speed of growth and drive operational excellence.
Deep Sector Expertise
Our network of more than 50 Operating Executives & Advisors tailor strategies for specific industries and regions.
Collaborative Planning Methodology
We lead management teams through a partnership methodology based on collaboration, not cookie-cutter playbooks. Our growth acceleration plans are customized while our portfolio partnership methodology is consistent and repeatable.
World-Class Partner Ecosystem
We steer execution of growth acceleration plans through our world-class partner ecosystem and cross-collaboration among portfolio companies, and by leveraging Carlyle's global scale and reach.