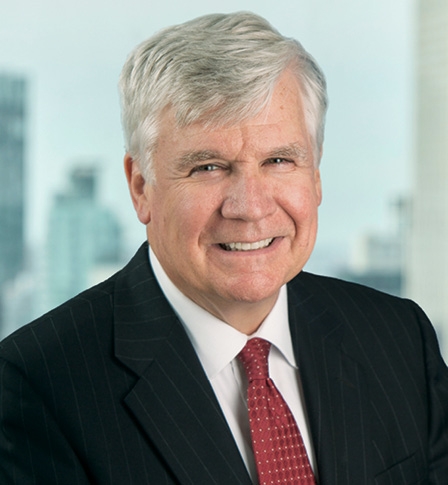 Mr. Conway is a Co-Founder, Interim CEO, and current Non-Executive Co-Chairman of the Board. Mr. Conway was elected to our Board of Directors effective July 18, 2011. Previously, Mr. Conway served as our Co-Chief Executive Officer and Chief Investment Officer.
Prior to forming Carlyle in 1987, Mr. Conway was the Senior Vice President and Chief Financial Officer of MCI Communications Corporation ("MCI"). Mr. Conway was a Vice President and Treasurer of MCI from 1981 to 1984. Mr. Conway is Chairman of the Board of Trustees of Johns Hopkins Medicine and a member of the Board of Trustees of the Catholic University of America. He previously served as chairman and/or director of several public and private companies in which Carlyle had significant investment interests.
Mr. Conway received his BA from Dartmouth College and his MBA in finance from The University of Chicago Booth School of Business.