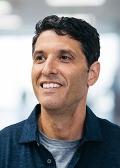 Terry Myerson
Industry
Technology & Business Services
Terry Myerson is an Operating Executive working with portfolio companies on the design and execution of their technology strategies. He is a Venture Partner at Madrona Venture Capital, the Pacific Northwest's leading venture capital group, where he works with entrepreneurs on the next generation of innovation.
Previously, Mr. Myerson was a member of the Senior Leadership Team at Microsoft, leading the development of Windows, Surface and Xbox. During his 21-year career at Microsoft, he also led the development of Microsoft Exchange, during which time it became the world's most popular business communications system and the foundation for today's Office 365.
Prior to his Microsoft career, Mr. Myerson founded Intersé, one of the first web software companies, which Microsoft acquired in 1997. He graduated Duke University and is now a member of the Duke Pratt School of Engineering Board of Visitors, which provides advice and counsel in long-range planning and academic programs.
Mr. Myerson also serves as a member of the Board of Trustees for Seattle Foundation, which is dedicated to making the greater Seattle area a stronger and more vibrant community for all.