Industry Leadership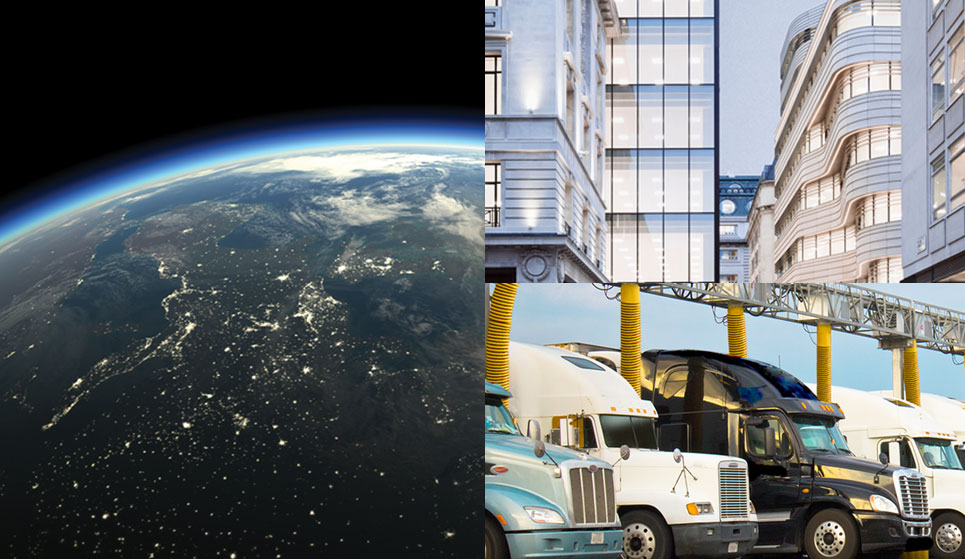 Carbon neutrality
As the next step in strengthening ESG practices in our own operations, we are proud to announce that Carlyle, across our 31 global offices and the activities of our roughly 1,600 employees, is now carbon neutral, starting with our 2017 carbon footprint. Carlyle sees an opportunity to demonstrate leadership in our industry by measuring, reducing and offsetting our emissions.
Measure We gathered data on all of our major sources of carbon, including utilities in our offices, off-site data centers and business travel, covering Scopes 1, 2 and 3 in the World Resources Institute's Greenhouse Gas Protocol. Anthesis Group, a third party with expertise in carbon footprinting, helped us review and refine our methodology to calculate our carbon footprint.
Reduce We continue to look for opportunities to reduce our use of energy, water and resources in our operations. Our Global Technology & Solutions team engaged in significant virtualization of our servers and centralization of our printing resources, generating energy and material savings, including a 15.9% reduction in our data center energy use over the last year. We renovated and relocated to more efficient spaces at several locations around the globe, including our new London office, which was certified "Excellent" by BREEAM, the British green building standard. Our U.S. offices in New York and Rosslyn, Virginia earned LEED and Energy Star certifications.

Offset With our measurements and reductions in hand, we worked with The Carbon Fund, an organization that provides verified carbon-offsetting projects, to purchase enough offsets to achieve carbon neutrality. They helped us identify a truck stop electrification project, verified by the American Carbon Registry, to offset the remainder of our footprint. This project averts carbon by installing electrical hookups at truck stops throughout the United States for use by truck operators during their federally mandated rest period, rather than relying on diesel generators or idling to produce electricity. The reductions in carbon come from the difference in carbon intensity between grid electricity and diesel combustion, combined with the fact that the solution is not yet commercially viable without the sort of investment Carlyle is providing. In addition to carbon benefits, electrification reduces conventional air pollutants, which is healthier for truckers at these locations and their surrounding communities. Since many of our portfolio companies rely on ground shipping for supplies and/or delivery of products, reducing emissions from trucking is important across our portfolio.
Climate risk and resiliency
Testing our own climate resilience  In 2017, what began as a tabletop exercise in business continuity planning quickly evolved into a climate risk exercise as our team concluded that weather-related risks outpace other risk categories in terms of scope and probability of occurrence. Georgette Kiser, Carlyle's Chief Information Officer, led the exercise.
This exercise led to three outcomes: focusing on physical safety to complement continuity; rearranging the Carlyle communications tree; and recognizing vulnerabilities in our U.S. data center structure that led us to explore additional backups (including cloud technology).
"I am a strong advocate for tabletop exercises, which are meetings to discuss simulated emergency situations. Our own exercise on climate risk helped us prioritize physical safety, modify our company communications tree and explore the implementation of backup
data centers."
GEORGETTE KISER
MANAGING DIRECTOR
CHIEF INFORMATION OFFICER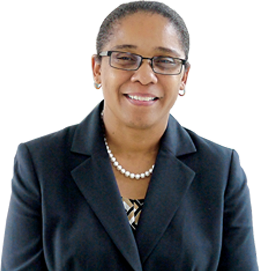 Climate resiliency in our portfolio   After Hurricanes Harvey, Irma and Maria in 2017, our internal analysis showed little damage to our assets directly, partly due to better preparedness. For example, one of our portfolio companies, Clearly Petroleum, owns a field along the Brazos River in Texas that is subject to flood risk. Prior to the landfall of Hurricane Harvey in August 2017, Clearly's field personnel preemptively shut in the field and filled storage tanks with water at the production facility to prevent flotation. Clearly had previously taken several steps to minimize potential impacts from adverse weather events, including expanding berms around storage tanks and elevating electric equipment.
Carlyle's portfolio companies continue to pursue business continuity planning that takes extreme weather risks into account. Philadelphia Energy Solutions and Fort Lauderdale Marine are two more of our large assets where Carlyle teams invested in new procedures for storm preparedness. For example, the Philadelphia Energy team elevated key equipment to account for new floodplain maps.
"Risks are dynamic, and there is no question that climate risk and resiliency are emerging issues for investors," says Carlyle Chief Risk Officer Bruce Rosenblum. "Business continuity planning should expand to include these risks."
Diversity & Inclusion
Our experience shows that diverse and inclusive teams create greater employee engagement and greater value for our investors. We know this makes us more competitive in the market—not just in the boardroom, but also as an employer of choice
That is why we are committed to growing and cultivating a culture rich in different backgrounds and perspectives. As an example, Carlyle's Diversity & Inclusion Council sponsors the firm's global mentoring program, which since its inception four years ago has engaged more than 500 participants from across the firm at various levels, backgrounds and interests.
"Solving problems, thinking of creative investment ideas and responding to client needs demand the best thinking. Teams get the best output when they think somewhat differently and debate. Therefore, diversity of thought is
critical to what we do... it is important to make people feel integrated into the firm so that they can fully participate
in that debate."
GLENN YOUNGKIN
CO-CHIEF EXECUTIVE OFFICER
Fostering diversity through grassroots efforts
Our seven Employee Resource Groups (ERG) strengthen our community of inclusion and respect with a focus on recruiting and developing and retaining women and men of all ethnicities, sexual orientations, generations and life experiences. In the past four years, Carlyle's ERGs hosted nearly 120 events, including external speaking engagements, charitable fundraising, recruiting and skills training.
LGBTQ ERG Thanks to the ERG's dedication, Carlyle earned a 100% rating on the 2018 Corporate Equality Index, a national benchmarking survey and report on corporate policies and practices pertinent to LGBTQ employees, administered by the Human Rights Campaign Foundation.
African American ERG In May 2017, the African American ERG sponsored a networking event in Washington, DC that drew more than 120 participants interested in the private equity industry. Carlyle hired several individuals that participated in the event and gained a robust pipeline of potential future hires. Several senior leaders across various Carlyle segments attended the event, which Chief Information Officer Georgette Kiser kicked off with an overview of our diversity and inclusion initiatives. Co-CEO Glenn Youngkin spoke of the firm's culture and the importance of diversity. In September, the African American ERG co-hosted a similar diversity networking event with the Women's ERG in New York, which created another strong recruiting pipeline. Keynote speaker Sandra Horbach, co-head of Carlyle U.S. Buyout, shared her perspective about how diversity and inclusion is a competitive advantage for the firm.
"The Carlyle Group has been a long-time partner of Out for Undergrad and shown tremendous support for LGBTQ people, especially at the outset of their careers. We are proud to see that the firm's efforts to create a diverse and inclusive culture are being recognized by the Human Rights Campaign."
Brandon Fail
Former Executive Director
Out for Undergrad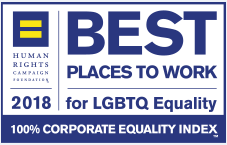 A focus on diversity in recruiting and hiring
We recruit from diverse channels and foster an environment that supports retention and promotion of a more diverse workforce. We track a range of diversity and inclusion KPIs.
45%
Overall hiring diversity (by gender and race) in Analyst-Partner levels
40%
Overall population diversity (by gender and race) in Analyst-Partner levels
23%
Women in senior positions (Principal-Partner levels)
17%
Female Managing Directors and Partners
20%
Women in senior positions (Principal-Partner levels)
17%
Female Managing Directors and Partners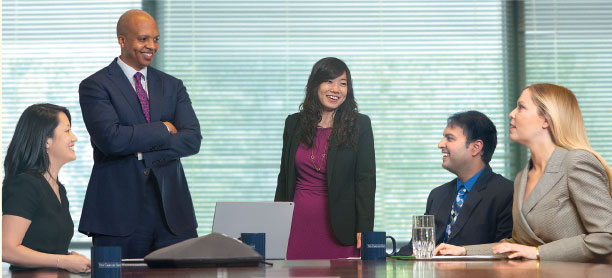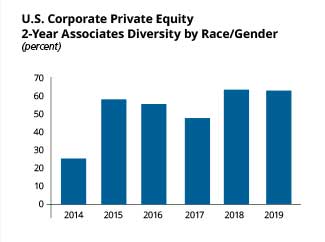 63%
Corporate Private Equity 2-year Associate diversity (by gender and race) More than 50% diverse each of the last five years, with 2019 class at 63%
100%
Corporate Private Equity Senior Associate diversity by gender 2018 incoming post-MBA class at 100%
All data as of December 31, 2017.
Driving change in our workplace
An Interview with Ian Fujiyama, Managing Director and Co-Chair of Carlyle's Diversity & Inclusion Council
What are the goals of the Council?
To foster an environment at Carlyle that encourages and shapes the firm's strategy for a more diverse and inclusive culture. The Council includes a broad cross-section of colleagues throughout the firm—Investment Professionals, Investor Relations and Investor Services—at a variety of levels to make sure all voices are represented and that we elicit diverse input for firm strategy
What did the Council focus on in 2017?
We focused on the Human Rights Campaign's Corporate Equality Index and on broadening and strengthening our communications—specifically on our website—by harmonizing our messaging and recognizing our role as a leader in the industry. In addition, our co-founder and co-executive chairman, Bill Conway, signed on to "CEO Action for Diversity & Inclusion," the largest CEO-driven business commitment to advance diversity and inclusion in the workplace.
How are you leveraging the Council to drive change at Carlyle?
Carlyle's tailored strategy for diversity is bolstered by the firm's One Carlyle culture that has evolved over 30 years. We leverage our history of collaboration to bring together the best ideas from diverse backgrounds and experiences. For example, our new co-CEOs Kewsong Lee and Glenn Youngkin made it clear that all new hire searches are required to have a diverse slate of candidates. Diversity and inclusion is a key differentiator and part of our culture as a firm. It isn't so much an initiative as it is just who we are. In addition, we are working to maintain more diverse boards of directors for the portfolio companies we own.
What are your plans for 2018?
We plan to strengthen the leadership of the Council. I am happy to announce that Georgette Kiser, Carlyle's Chief Information Officer, will co-chair the Council with me. We are also in the process of hiring a dedicated Chief Diversity Officer, a senior professional who will help the Council and Carlyle drive its diversity and inclusion strategy. We will continue to prioritize greater diversity for our portfolio company board of directors, and we will conduct unconscious bias training as part of the firm's "Respectful and Inclusive Workplace" training module. We will also continue to partner externally with world-class diversity organizations.
How do you see the future role of the Council?
To date we have been very deliberate about our approach. We spent a lot of time learning from others who implemented initiatives before us. We are very conscious of identifying programs that are culturally compatible with Carlyle. We recognize that we are on a journey. We are proud of our accomplishments and where we stand as a firm and within our industry, but we also recognize there is a lot more to do.


Carlyle's 12-member Board of Directors features two women and two African Americans. We are proud Savoy Magazine named Janet Hill and Anthony Welters to its list of 2017 Most Influential Black Corporate Directors.
Philanthropy
One Community Volunteer Program
Carlyle's One Community program encourages employees to volunteer in their own local communities—as well as at organizations across the country and around the world. This year our colleagues shared their time, talent and resources with a variety of charitable organizations as they worked to improve the places where they live and invest.
Global Volunteer Month
Employees from across the globe volunteered with several organizations during Carlyle's sixth annual Global Volunteer Month.
Washington, DC, and Rosslyn, Virginia, United States Employees volunteered with a range of organizations:
Served meals and cleaned facilities at So Others Might Eat, a local organization that cares for the homeless.
Participated in hands-on urban farm work at DC Greens, a local organization working to advance food justice in the
nation's capital.
Prepared meals for families living at Ronald McDonald Houses.
Coordinated a group birthday party with veterans at the VA Hospital in Washington, DC.
Assisted with outdoor chores and landscaping at House with a Heart Pet Sanctuary, a local organization that houses and cares for elderly pets.
Volunteered for an eighth consecutive year with Junior Achievement's "JA in a Day" program to teach financial literacy to first- through fifth-grade classes in a Washington, DC elementary school.
London Employees ran in the JP Morgan Corporate Challenge benefiting Cancer Research UK, an organization that funds scientists, doctors and nurses dedicated to cancer research. Employees also held a bake sale with proceeds benefiting Macmillan Cancer Support.
Hong Kong Volunteers prepared meal boxes for Food Angel, a food rescue and assistance program that provides meals for underprivileged communities in Hong Kong..
Mumbai Carlyle employees from Mumbai collaborated with United Way to nurture the habit of reading among kids from marginalized communities.
Tokyo Colleagues participated in clean-up activities at Komazawa Olympic Park, Tokyo Port Wild Bird Park and Fukudenkai Orphanage.
A Commitment to Sharing Wealth
Our Wealth Sharing Program supports Carlyle employees in their charitable giving by matching on a dollar-for-dollar basis any contributions made to educational and humanitarian organizations. In the United States, Carlyle matches up to $2,000 per year per employee. In 2017, Carlyle matched nearly $300,000 in employee contributions. A similar matching program in the United Kingdom raised $38,000 in 2017.