"Not only do solutions like these improve cost efficiency, but the physical upgrades also signal to tenants and prospective tenants that our property and property systems are best in class.
DAVE KINGERY
MANAGING DIRECTOR CARLYLE U.S. REAL ESTATE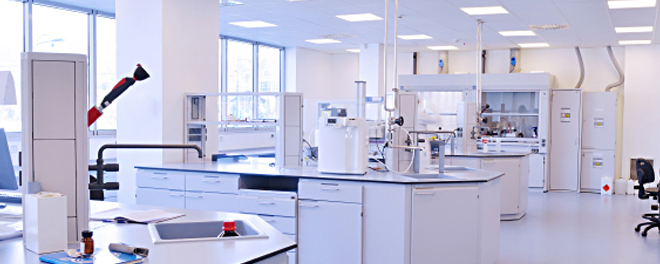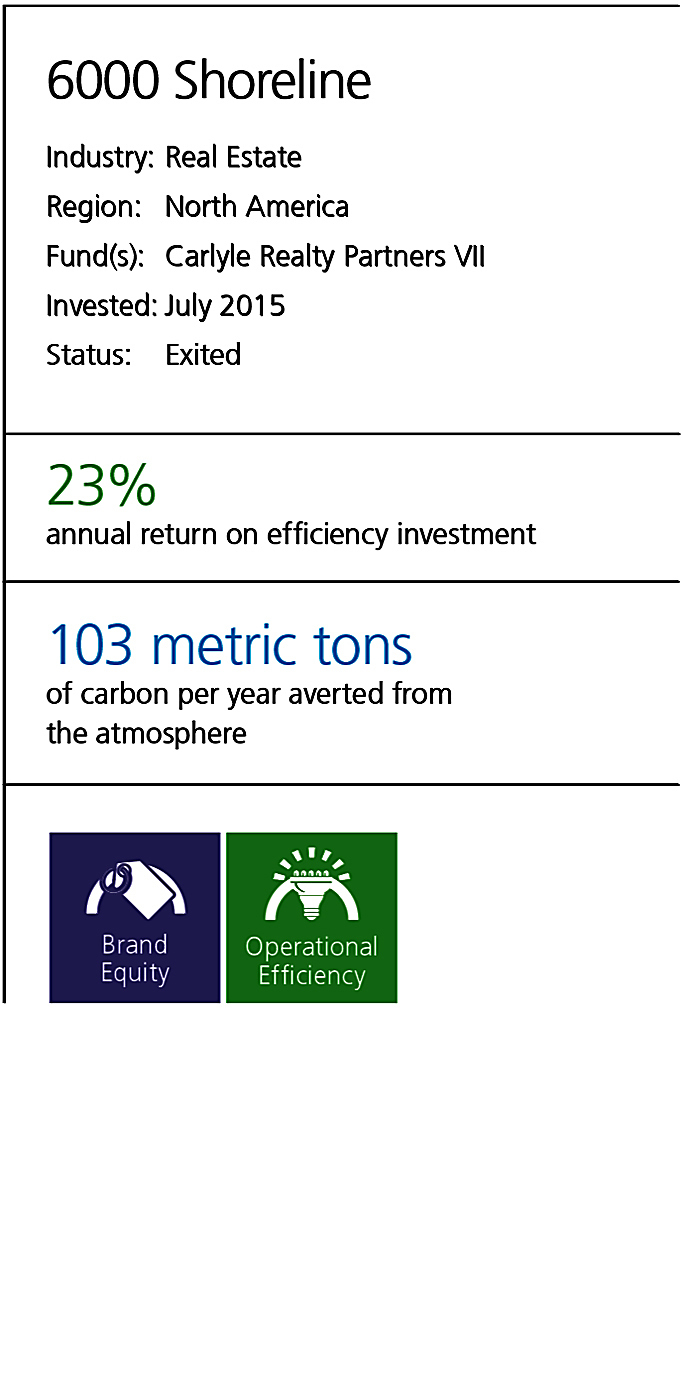 Operating efficiency boosts value
Commercial real estate investors are always seeking new ways to improve the operating efficiency of their assets to increase margins and make them more attractive to potential buyers. Energy efficiency projects serve this function while providing ESG value to environmentally conscious buyers and tenants—particularly in regions like the one that is home to the 6000 Shoreline project, a mixed office/life sciences lab in San Francisco, California.
A sticking point for many efficiency projects can be high upfront costs and long payback periods. At 6000 Shoreline, our U.S. Real Estate team overcame those barriers by collaborating with Carbon Lighthouse. The company installs numerous sensors on all major energy-using components, including HVAC and lighting, and uses machine learning technology to determine how to operate existing equipment more efficiently.
Our team invested capital upfront to lock in the potential savings for the asset. While Carlyle exited the investment during the first year after implementing this solution, Carbon Lighthouse continued working on 6000 Shoreline. The results for the asset were clear: a 23% annual return on investment, as tracked through their data analytics. In addition to the financial benefit, the reduced energy use translated to 103 metric tons of carbon per year averted from the atmosphere, an impressive number for a facility of just 140,000 square feet.