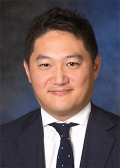 Yusuke Watanabe
Industry
Consumer & Retail
Healthcare
Yusuke Watanabe is a Director on the Carlyle Japan Buyout team, focusing on Consumer,Retail, Media, & Healthcare. He is based in Tokyo.
Prior to joining Carlyle, Mr. Watanabe was a project manager at Mitsubishi Corporation involved in global principal investments and turnarounds in the food ingredients,nutraceuticals, plastics and chemical sectors.
Since joining Carlyle in 2006, Mr. Watanabe has advised on nine major investments. Mr. Watanabe is currently a board member at Meisui Bijin Factory, Tokiwa and Golden Goose Deluxe Brand Japan. Formerly, he has been involved in the investments of Covalent Materials, AvanStrate, Tsubaki Nakashima, and CxS.