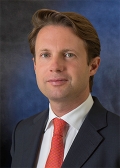 Victor Backstrom is a Managing Director and head of Carlyle Investment Solutions Sales Europe, based in London.
Prior to joining Carlyle Mr. Backstrom was a Director at Brummer and Partners where he worked with European investors relations for 5 years based in Stockholm, Sweden and London, UK.
Prior to that Mr. Backstrom worked at Man Investments covering Nordic Institutional Mandates for 4 years based in Zurich, Switzerland. Mr. Backstrom has also worked at Accenture as a management consultant based in Stockholm, Sweden and Budapest, Hungary.
Mr. Backstrom received his Master of Science in Business from Gothenburg School of Economics, Sweden in 1999.