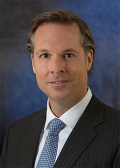 Stephen W. Bailey
Industry
Technology & Business Services
Stephen W. Bailey is a Managing Director focused on growth and middle market technology investing. He is based in Washington, DC.
Since joining Carlyle in 2005, Mr. Bailey has been actively involved with current Carlyle portfolio companies Net Health Systems, ECi Software Solutions and Coalfire Systems. Mr. Bailey was also a member of the transaction teams that executed Carlyle's investments in Primatics Financial (sold to SS&C Technologies), Quorum Business Solutions (sold to Silver Lake), RMI (sold to GE) and Gemcom (sold to Dassault Systems), among others. 
Prior to joining Carlyle in 2005, Mr. Bailey served as Vice President and Head of Corporate Development at Dell. In these positions, Mr. Bailey was responsible for the company's strategic investment, M&A and other business partner relationship activity. Mr. Bailey was actively involved in Dell's investments in Altiris (acquired by Symantec), Blackboard, Entercept (acquired by McAfee), Giganet (acquired by Emulex), OSA (acquired by Avocent), Pentasafe (acquired by NetIQ), SiteSmith (acquired by Metromedia Fiber), Topspin (acquired by Cisco) and webMethods (acquired by Software AG). Mr. Bailey also served as Vice President of Finance in the Americas Business Group at Dell. Mr. Bailey previously was a Principal with ABS Capital Partners, a private equity firm, and he held positions in 3Com's Business Development Group and in the investment banking division of Alex. Brown.
Mr. Bailey received his AB from Harvard College and his MBA from Stanford University Graduate School of Business.