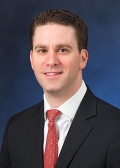 Seth Davis is a Principal focused on U.S. real estate opportunities. He is based in Washington, DC.
Prior to joining Carlyle, Mr. Davis worked in Credit Suisse First Boston's Investment Banking Division, as well as with Deloitte's Audit & Assurance Services group, focusing on clients in the financial services industry.
Mr. Davis graduated summa cum laude with a BS from University of Maryland, with a double major in finance and marketing and a focus in accounting.