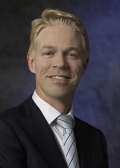 Rob de Jong
Location
Amsterdam, Netherlands
Rob de Jong is a Managing Director of AlpInvest Partners, a member of its Operating Committee, and Co-Head of AlpInvest's Co-Investment team.
Rob joined AlpInvest in 2001 from PricewaterhouseCoopers, where he was a Senior Consultant for Corporate & Operations Strategy, responsible for advising and assisting multinationals and governmental organizations on developing corporate and business strategies. Prior to PricewaterhouseCoopers, he worked for Ernst & Young Management Consultants.
Rob received an MSc in business economics from Erasmus University Rotterdam.