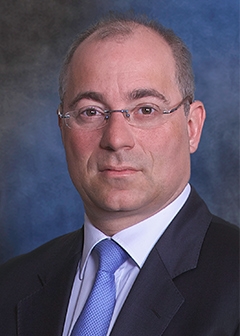 Michael Wand is a Managing Director and Co-Head of the CETP investment advisory team. He is based in London. Mr. Wand joined Carlyle in 2001 and his main investment focus lies in enterprise and infrastructure software, media technology, IT security, data analytics and digital services.
Prior to joining Carlyle, Mr. Wand worked for approximately 10 years in investment banking, the last seven years of which were in the technology sector. As a Managing Director, he was responsible for the European software and Internet research team at Deutsche Bank in London. Prior to that, he worked as a European Software Analyst for Paribas in London and BHF-Bank in Frankfurt, Germany. During his banking career, Mr. Wand was the underwriting analyst for European technology innovators such as SAP, Autonomy, SurfControl, Utimaco and nCipher. 
Since joining Carlyle, Mr. Wand has led numerous investments (notably P&I AG, FRS Global, UC4/Automic, Foundry, eggplant and Dept) advised on a dozen completed realizations. He has also been leading Carlyle Europe Technology Partners since 2009. Mr. Wand is currently a member of the boards of SER Group, HSO, Dept, Jagex, Disguise and LiveU.