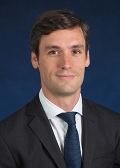 Marc-Antoine Bouyer is a Managing Director and Head of Acquisitions in the European real estate group and is based in London.
Prior to joining Carlyle in 2016, Mr. Bouyer was a Managing Director at Blackstone where he spent many years as a member of the European real estate group and contributed to a variety of acquisitions, disposals, financings, restructurings, and asset management transactions with a total investment value of more than €4bn. Prior to joining Blackstone, Mr. Bouyer worked at Lehman Brothers.
Mr. Bouyer received an M.Sc. in Management from the HEC business school in Paris, where he majored in Finance. Mr. Bouyer also holds a Master in International Management from the Community of European Management Schools (CEMS).