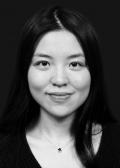 Ling Yang
Location
Hong Kong, China
Ling Yang is a Managing Director advising on Asia buyout opportunities. She is based in Hong Kong.
Ms. Yang began her career at Carlyle focusing on healthcare investments for the U.S. Buyout group and joined Carlyle Asia in 2011. Since joining Carlyle Asia, Ms. Yang has advised on private equity investments in healthcare, consumer/retail and financial services sectors in China. Ms. Yang was formerly a principal with KKR Asia. Prior to that, she worked in investment banking at Goldman Sachs in the U.S.
Ms. Yang graduated summa cum laude with a BA in economics from Smith College and received an MBA from Harvard Business School.