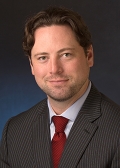 Jason P. Hart is a Managing Director focused on U.S. real estate opportunities. Mr. Hart is based in New York.
Since joining Carlyle in 2005, Mr. Hart has been involved U.S. real estate transactions including the acquisition, financing, and development of condominium and rental units. Prior to joining Carlyle, Mr. Hart was a Vice President of The Praedium Group, LLC in New York where he was responsible for acquisitions in the southwestern United States.
Mr. Hart graduated cum laude from the McDonough School of Business at Georgetown University with a B.S.B.A. in finance.