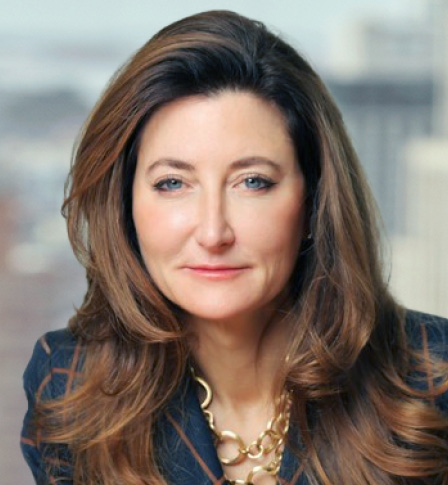 Heather Mitchell is a Partner, Managing Director and Carlyle's Chief Risk Officer, chairing the firm's Risk Committee. She is also global General Counsel for Investments and Head of the firm's EMEA region. She is based in London. She is also a member of Carlyle's Leadership and Operating Committees.
In November 2020, Ms. Mitchell was included in the Financial News' list of 50 Most Influential in European Private Equity. In 2019, and again in 2020, Ms. Mitchell was named to the 100 Most Influential Women in European Finance by Financial News. In 2019, Ms. Mitchell was named to the inaugural Chambers GC Influencers Global 100. This prestigious list highlights the top 100 most influential in-house lawyers globally, and Ms. Mitchell was singled out as an Industry Pioneer. In 2018 she was named Individual General Counsel of the Year by Legal 500. Ms. Mitchell was named to the GC Powerlist for 2018 and 2019 whilst also being selected for The Hot 100 list in 2019.
In 2018, Ms. Mitchell and her team were recognized as the Most Innovative In-House Legal team for Developing New Business and Service Delivery Models. They also won the prestigious award of 'Setting a New Standard' for In-House Legal Teams at FT's Innovative Lawyer Awards. In 2018, they also won In-House Team of the Year at the Legal Business Awards and were named to the GC Powerlist for 2018.
Since joining Carlyle in 2002, Ms. Mitchell has served in the legal department in a number of roles. She was named General Counsel for Europe in 2005, before being appointed as Managing Director in 2011, and Partner in 2013. For her performance at Carlyle, Ms. Mitchell has received the Award of Outstanding Achievement.
Prior to joining Carlyle, Ms. Mitchell was an associate with the law firm Akin, Gump, Strauss, Hauer & Feld, LLP and she previously worked at Kaiser Group International, Inc. as Vice President, Corporate Counsel.
Ms. Mitchell received her J.D. from the Cornell School of Law and her undergraduate degree from the State University of New York at Binghamton. Ms. Mitchell currently sits as a board member of the Cornell Law School.