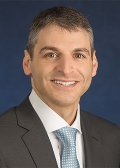 Ferris Hussein
Industry
Energy & Power
Infrastructure
Ferris Hussein is a Managing Director focused on global infrastructure and energy opportunities. He is based in Washington, DC. 
Prior to joining Carlyle, Mr. Hussein served as a Vice President of ExxonMobil, where he oversaw acquisition strategy. Prior to ExxonMobil, Mr. Hussein served as an Attorney for the Republic of Iraq and, prior to that, for the U.S. Department of Justice. 
Mr. Hussein received his MBA from The Wharton School at the University of Pennsylvania, JD from University of Virginia School of Law and BA from University of Michigan.    
Mr. Hussein currently serves on the Board of Directors of Crimson Midstream and ABANA.