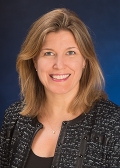 Erica Herberg is a Managing Director in the Fund Management group advising on the MENA buyout, Ireland buyout, Europe buyout and Europe growth funds. Ms. Herberg is based in New York. 
Prior to joining Carlyle in 1999, Ms. Herberg was an auditor with KPMG, LLP. 
Ms. Herberg earned a BS in accounting from Boston College, and has been a CPA in the state of Virginia since 1998.