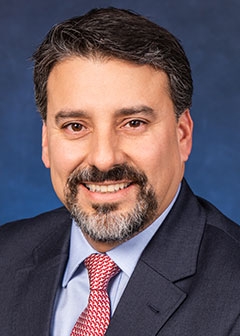 Eduardo Ramos is a Managing Director advising on buyout investment opportunities primarily in Peru. He is based in Lima.
Prior to joining Carlyle, Mr. Ramos was a Principal with Aureos Capital, a private equity generalist firm focused on emerging markets, supporting the Peruvian office since 2008. He was responsible for the investment processes and monitoring. He was a member of the boards of Peruvian portfolio companies: Iasacorp International (leading women's accessories retailer), Condor Travel (leading tour operator) and Acurio Restaurantes (leading restaurant operator). The previous five years before joining Aureos, he served as Senior Manager Strategy & Business Development at Kraft Foods for the European Union, based in London. During his tenure, Mr. Ramos was responsible for supporting the corporate mergers and acquisitions plans in the region (more than US$10 billion in transactions). Before joining Kraft, he worked for British American Tobacco, where he supported business development in the Andean Region by evaluating organic and non-organic initiatives.
Mr. Ramos received his MBA from London Business School. He received a BA in economics from Universidad del Pacífico in Peru.