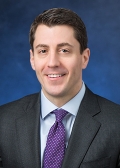 Douglas V. Brandely
Industry
Aerospace, Defense & Government Services
Douglas V. Brandely is a Principal with U.S. Buyout, focusing on investments in the aerospace, defense and government services sectors. He is based in Washington, D.C.
Since joining Carlyle in 2005, Mr. Brandely has been actively involved with Carlyle's investments in Landmark Aviation, Novetta Solutions, Sequa Corporation, Standard Aero, and Triumph Group.
Prior to joining Carlyle, Mr. Brandely was with Greenhill & Co. in New York.
Mr. Brandely received an M.B.A. with honors from The Wharton School, where he was a Palmer Scholar, and a B.S. in commerce with distinction from the University of Virginia.
Mr. Brandely is a member of the Board of Directors of Novetta Solutions, PrimeFlight Aviation Services and Sequa Corporation.