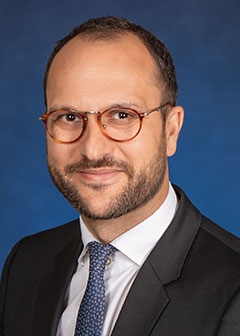 Cyril Bourdarot is an Director focusing on buyout and growth capital investment opportunities in the European TMT and Business Services sectors. He is based in London.
Since joining Carlyle, Mr. Bourdarot has been actively involved with Carlyle's investment in current portfolio companies Evernex and HGH Infrared Systems.
Prior to joining Carlyle, Mr. Bourdarot was an Investment Executive with Silverfleet Capital, a pan-European mid-market buyout firm, which he joined in 2011 from Ecocert, an organic and sustainability development inspection and certification organization, where he was in charge of their development in the United States. Prior to Ecocert, Mr. Bourdarot worked for Rothschild & Cie in M&A, in Paris.
Mr. Bourdarot is a graduate from HEC in Paris.