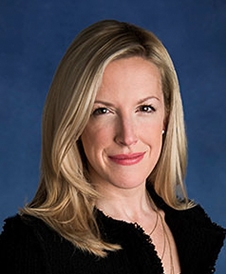 Caitlin Brodie is a Managing Director at Carlyle. Ms. Brodie is based in New York and specializes in fundraising and investor relations across the platform. Since joining Carlyle in 2013, she has been actively involved in the firm's business development efforts and in cultivating strategic partnerships.
Prior to joining Carlyle, Ms. Brodie was a Senior Vice President at SL Capital Partners (now Aberdeen Standard). In her role, she was responsible for the firm's capital raising efforts throughout the United States. Ms. Brodie has worked with a broad range of institutional clients throughout her career and was previously with UBS. She began her career at Lehman Brothers as an Analyst in the investment banking division.
Ms. Brodie holds a Bachelor of Arts in economics from Columbia University, from which she graduated magna cum laude.
She serves as Co-Chair of the Carlyle New York Women's Employee Resource Group and is also an active board member of the Columbia University Young Leaders Council. She sits on the New York Advisory Board of LIFT, a national non-profit dedicated to breaking the cycle of intergenerational poverty.