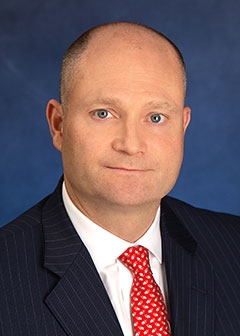 Brian A. Bernasek is a is Managing Director and Co-Head of U.S. Buyout and Growth at The Carlyle Group where he oversees Carlyle's three largest private equity funds with approximately $43 billion in capital under management.
Prior to becoming Co-Head of Carlyle U.S. Buyout and Growth in 2021, Mr. Bernasek was Head of the Global Industrial team, which has invested more than $25 billion of equity in over 70 transactions across subsectors and geographies. He serves on several firm investment committees and as the Diversity, Equity & Inclusion lead for Americas private equity.
Mr. Bernasek joined Carlyle in 2000 and previously held positions in New York with Investcorp International, a private equity firm, and Morgan Stanley & Co., in its Investment Banking Division.
Mr. Bernasek has served as a director on the board of several Carlyle investments, including Allison Transmission, Inc., Atotech BV, HD Supply, Inc., The Hertz Corporation, Novolex and Signode Industrial Group. He currently serves as a director on the board of Nouryon. He is also Chairman of the Board of Directors of the Washington Jesuit Academy.
Mr. Bernasek is a graduate of the University of Notre Dame and received his M.B.A. from Harvard Business School.