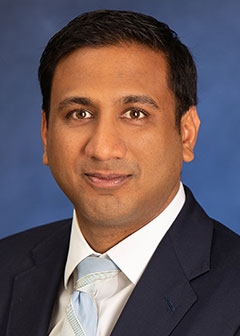 Akhil Bansal is a Managing Director and Head of Credit Product Development in Global Credit. He is based in New York. 
Prior to joining Carlyle, Mr. Bansal was a Director at KKR, where he worked across KKR's credit asset management, capital markets, client fundraising and balance sheet segments in a variety of projects spanning new product development, strategy, joint ventures and other strategic initiatives. Prior to joining KKR, Akhil worked in investment banking at Bear Stearns and its successor, J.P. Morgan, in a multi-disciplinary role across M&A, leveraged finance and equity and debt capital markets. 
Mr. Bansal earned a BBA from the University of Michigan Ross School of Business.