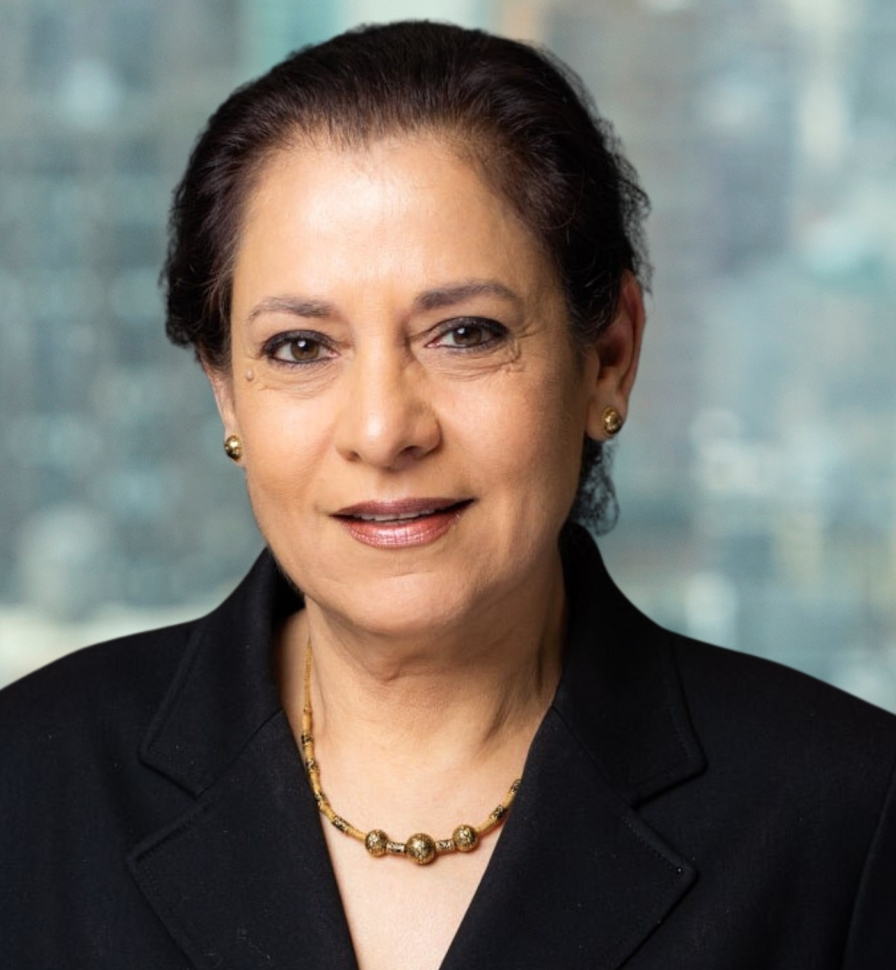 Ms. Cherwoo is a member of our Board of Directors. Ms. Cherwoo was elected to our Board of Directors effective June 1, 2023, and is a member of the Audit Committee. Ms. Cherwoo spent her entire, nearly 40-year career at Ernst & Young (EY), with a specialized industry focus on private equity, financial services, health care, and emerging disruptive technologies, across diverse industries. Most recently, she served as EY's Americas Intelligent Automation Leader and Partner, a role in which she spearheaded and founded the company's intelligent automation strategy focused on robotic process automation (RPA) and AI, leading to talent development and transformation. She led and built a billion-dollar, market-leading digital transformation business, and worked with global clients and teams across diverse industries in more than 20 countries. During her EY tenure, Ms. Cherwoo also served as a Senior Advisory Partner in EY's Private Equity practice group, since 2009 and served financial services clients as a Global Client Service Partner and Global Tax Account Leader, since 1991. From 2001 to 2004, Ms. Cherwoo served as the founding Chief Executive Officer of EY's Global Shared Services operations in Bangalore, India, which was EY's first global offshoring center for client-facing operations.
Ms. Cherwoo currently serves on the board of World Kinect Corporation and is a former board member of Doma Holdings Inc. and World Quantum Growth Acquisition Corporation. In addition, Ms. Cherwoo has been an Executive in Residence at Columbia Business School since 2023, a member of the Advisory Board of Land O'Lakes Inc. since 2020, a Board Director of Tax Analysts since 2020, a board member of the National Association of Corporate Directors – New York Chapter since 2021, and a member of the Board of Trustees of International House of York since 2008.
Ms. Cherwoo is a Certified Public Accountant and holds a B.Sc. in Accounting as Valedictorian from Sacred Heart University in Fairfield, Connecticut. Ms. Cherwoo has also attended Executive Education programs at Harvard Business School for Strategic Leadership for EY Partners and at Northwestern University, Kellogg School of Management.