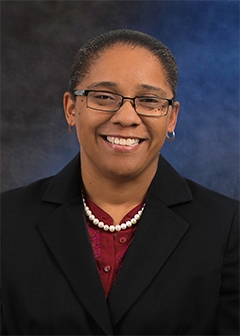 Georgette Kiser is an Operating Executive at The Carlyle Group where she is advising across the firm and in particular, the firm's Global Technology and Solutions (GTS) organization, by developing and driving IT strategies across the global enterprise, which includes application development, data, digital, infrastructure, cyber security, and program management and outsourcing activities.  Prior to this Ms. Kiser served as a Managing Director and the CIO (Chief Information Officer ) for The Caryle Group driving the global technical strategy and solutions.
Prior to The Carlyle Group, Ms. Kiser was the Vice President of T. Rowe Price Associates, Inc. where she headed Enterprise Solutions and Capabilities within the Services and Technology Organization. She led and managed teams that provided creative solutions and leveraged technology for investment front office, trading, and back office operations. Prior to T. Rowe Price, Ms. Kiser worked for General Electric within their Aerospace Unit.
Ms. Kiser earned a B.S. in Mathematics, with a minor in Computer Science from the University of Maryland, College Park, a M.S. in Mathematics from Villanova University, and an M.B.A from the University of Baltimore.
Ms. Kiser serves on the Boards of Aflac and Adtalem Global Education.
Ms. Kiser has also served on various non-profit boards, including the T. Rowe Price Foundation Board, the Maryland Business Roundtable STEMnet Advisory Board, The Boys' Latin School of Maryland, and the University of Baltimore Foundation. Georgette currently serves on the Board for Year Up (National Capital Region).