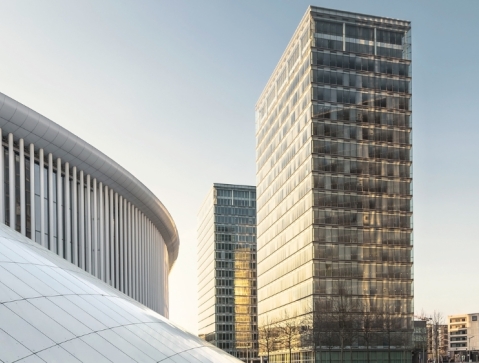 CIM Europe S.à r.l. (CIM Europe) is indirectly owned and controlled by The Carlyle Group Inc. As a public company, The Carlyle Group Inc. is subject to applicable regulations of the U.S. Securities and Exchange Commission (SEC).
Private Equity, Real Assets & Credit
12 employees                                                                                                                                                                                                                                                                                                                           
AIFM
Herve Ballone, Head of AIFM                                                                                                                                                                                                                  
Since 2018, CIM Europe has been Carlyle's EU licensed Alternative Investment Fund Manager (AIFM), providing investment management functions including risk management, valuation, compliance, oversight on portfolio management and marketing and related activities to its alternative investment funds and allowing Carlyle funds to continue to market to European investors under AIFMD, the pan European alternative funds regulation introduced in 2012. 
CIM Europe manages 90 funds with total AUM of approx. EUR 18Bn as of June 30, 2023. CIM Europe is managed by 12 full time personnel in Luxembourg, managed day-to-day by its four Conducting Officers. CIM Europe is governed by four Board members.
The funds managed by CIM Europe are distributed to limited partners mainly across Europe. 
CIM Europe maintains policies and procedures as regards sustainability and ESG matters in line with the ESG commitments of The Carlyle Group Inc. 
Carlyle Luxembourg
Carlyle's Luxembourg team has been managing assets in Luxembourg since 2000, operating as an integral part of all stages of Carlyle's investment process for the funds and related entities that Carlyle operates in Luxembourg.
Carlyle Luxembourg's team deals are divided into three segments:  Private Equity, Real Assets, and Credit.  The Carlyle Luxembourg team is composed of 52 employees as of December 31, 2022.                                                                                                                                                                                                              
Platform
William Cagney, Co-Head of Platform Investing
Estelle Beyl-Vodouhe, Co-head of Platform investing and Head of Real Assets 
Mirza Vodopic, Co-Head of Platform Investing