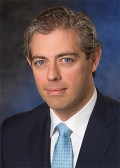 Massimiliano Caraffa is a Director advising on European buyout opportunities. Mr. Caraffa is based in Milan. 
Since joining Carlyle in 2004, he has been actively involved with Carlyle's investments in current portfolio companies Moncler, Twin-Set and Marelli Motori and former portfolio company Avio.
Prior to joining Carlyle, Mr. Caraffa was a Consultant with McKinsey & Company for three years.
He is a graduate of the University of Genoa in electronic engineering and received an M.B.A. from INSEAD.
Mr. Caraffa is a member of the Board of Directors of Twin-Set and Marelli Motori and served on the board of Moncler from 2008 to 2011.