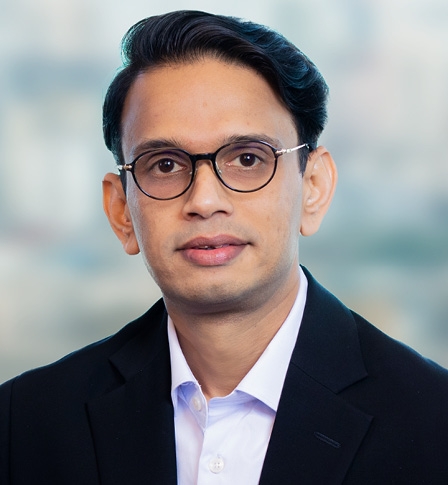 Amit Jain is a Managing Director and Head of Carlyle India Advisors, where he oversees Carlyle's India operations and private equity team, and leads local investment and portfolio company activities across the technology, consumer, advanced manufacturing and industrial sectors. Mr. Jain has both deep private equity and industry experience and specializes in buyout and control investments. He is based in Mumbai and is a core member of the senior leadership team for Carlyle in Asia.
Mr. Jain joined Carlyle in 2021 after 10 years at Blackstone in India where he last served as Senior Managing Director in its Private Equity Group and focused on investments across the consumer, healthcare, automotive, telecommunications and financial services industries. Prior to that, Mr. Jain was a consultant at McKinsey & Company and started his career with Unilever in India in operating roles.
He currently serves on the boards of several Carlyle portfolio companies, including VLCC, a skincare and beauty company; Varmora, a leading tiles and bathware company; Viyash Life Sciences, an integrated pharmaceutical company; and HCP Packaging, a leading global cosmetics packaging company. He has also previously held board positions at EPL, Aakash Educational Services, SONA BLW Precision Forgings and FINO Payments Banks, amongst others. 
Mr. Jain is currently a member of the Executive Committee of the Indian Private Equity and Venture Capital Association (IVCA), and was recognized by The Economic Times as one of India's "40 Under 40" young business leaders in 2019. 
He holds an MBA from the Indian School of Business, Hyderabad and a Bachelor of Technology in Mechanical Engineering from the Indian Institute of Technology (IIT), Kharagpur.