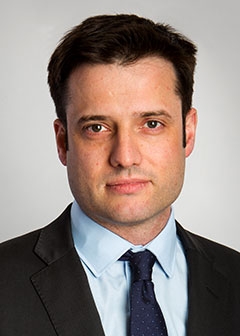 Philip Moore is a Managing Director of the Carlyle Credit Opportunities Fund, focused on real estate credit. He is based in London.
Prior to joining Carlyle Mr. Moore was a Managing Director at HPS Investment Partners where he worked with Alex since 2013 and was responsible for leading HPS's Real Estate investment activities in Europe. During his time at HPS the team sourced, underwrote and executed high-yield Real Estate Credit investments across Europe, including stabilized and transitional asset financings, NPL acquisitions and regulatory capital relief transactions.
Prior to joining HPS in 2014, Mr. Moore was a Principal at DRC capital, a $1 billion real estate debt-focused asset manager, where he was focused on investing in commercial real estate debt transactions across Europe and was a member of the Investment Committee. Prior to joining DRC, Mr. Moore held positions with JPMorgan, Lehman Brothers and Duet Asset Management. Mr. Moore holds a master's degree in management from HEC Paris and an MA in mathematics from Emmanuel College, Cambridge University.