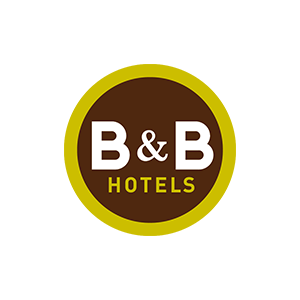 Fund(s)
Carlyle Europe Partners III
Carlyle Europe Real Estate Partners III
About B&B Hotels and the Transaction
Headquartered in Brest, France, B&B Hotels is a budget hotel chain with a presence in France, Germany, Italy, Spain, Poland and Czech Republic as well as Morocco through franchising.
B&B Hotels' business model relies on a simple and efficient concept based on value: affordable and large hotel rooms with limited service but with a strong focus on the quality of the room, with offerings such as free high speed WiFi and breakfast. B&B's success is also based on its homogeneous hotel network, which ensures a consistent customer experience across the network to foster customer loyalty and a reliable brand experience.
Carlyle acquired B&B Hotels in September 2010 through its Carlyle European Partners III and Carlyle Europe Real Estate Partners III funds and a specific real estate vehicle (Carlyle PropCo) designed to support the development of the company, particularly in Germany.
Key Achievements under Carlyle Ownership
B&B Hotels exemplifies a typical Carlyle Europe investment where Carlyle supports the international expansion of a company beyond its national footprint. The implementation of Carlyle's investment strategy was enabled further by the One Carlyle approach combining contributions from the Europe Buyout and Real Estate teams to provide the company with the necessary resources to execute on an ambitious growth plan.
Key value creation activities included:
 
Reignited the pace of hotel openings following many years of funding constraints through the creation of Propco with dedicated real estate financing
 
Accelerated B&B's expansion strategy outside of France with a strong focus on Germany where B&B has become a market leader in budget hospitality
 
110 hotel openinged under Carlyle ownership (69 outside France) bringing the total network to 321 hotels on exit

France: 41 openings under Carlyle / +24% increase in footprint
Germany: 44 openings / +140% increase in footprint
Italy: 18 openings / +360% increase in footprint
Other geographies (Spain, Poland, Czech Republic): 7 openings

Diversified third-party real estate financing sources beyond the Carlyle PropCo to establish an "industrialised" development model

Under Carlyle, B&B managed to secure several partnerships with third-party financing sources such as Foncière des Murs and ArtInvest for the financing of new hotel development

Rapid deleveraging through implementation of sale & leaseback transactions with Foncière des Murs and PropCo taking advantage also of favourable market conditions to refinance B&B to improve its financial strength and flexibility
 
Significant EBITDAR expansion with a 13% EBITDAR CAGR from entry to exit

At exit, EBITDA for international activities accounted for 58% of Group EBITDA, correlating to the original investment plan
Exit
In March 2016, Carlyle completed the sale of B&B Hotels to PAI Partners and completed partial sales of its real estate vehicles to Foncière des Murs.