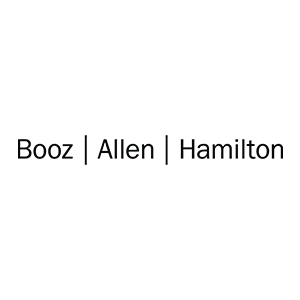 Industry
Aerospace, Defense & Government Services
Region
McLean, Virginia U.S.
About Booz Allen and the Transaction
Booz Allen Hamilton is a provider of management and technology consulting and engineering services to the U.S. and international governments, major corporations and not-for-profit organizations. Booz Allen Hamilton's talent base of approximately 23,000 employees delivers value and results to its clients by combining core consulting skills and domain expertise with functional expertise in areas such as engineering and science, systems delivery, cyber and analytics, all fostered by a culture of innovation.
Through dedication to its clients' missions, Booz Allen Hamilton has longstanding and deep relationships with its clients – some more than 75 years. The company supports critical missions for a diverse base of federal government clients, including nearly all of the U.S. government's cabinet-level departments as well as increasingly for top-tier commercial and international clients. Booz Allen Hamilton supports these clients by addressing complex and pressing challenges such as combating global terrorism, improving cyber capabilities, transforming the healthcare system, improving efficiency and managing change within the government.
In July 2008, The Carlyle Group invested $910 million of equity to acquire Booz Allen Hamilton in a transaction valued at approximately $2.6 billion as part of which the company spun off its commercial consulting business (renamed Booz & Co.). Booz Allen Hamilton was subsequently taken public in November 2010.  At the time of Carlyle's final exit in December 2016, the company's enterprise value was approximately $7.0 billion.
Key Value Creation Activities During Carlyle's Investment
Teamed with the partners in the company's government consulting business (the current Booz Allen Hamilton) to negotiate and plan for the carve-out from the commercial consulting business (renamed Booz & Co., later acquired by PricewaterhouseCoopers)

Post-separation, assisted with recruitment for key positions, the building of a world-class finance and accounting organization and the creation of a business development team

Established a highly diverse Board of Directors comprising prominent business leaders with significant industry experience

Invested in developing new and enhanced capabilities including data analytics, cybersecurity, systems delivery and engineering

Assisted in the completion of several strategic acquisitions

Increased focus on operating performance, including optimizing the organizational structure and more disciplined management of subcontractor relationships and overhead expenses

Expanded into commercial and international markets upon the expiration of the non-compete agreement with Booz & Co. in July 2011
Booz Allen's Performance:
During Carlyle's investment period, revenue and EBITDA increased by 52% and 129%, respectively, with EBITDA margins expanding by more than 300 basis points. Booz Allen Hamilton's strong performance was led by a world-class management team, including former CEO and current Chairman Ralph Shrader (2010 recipient of Louis V. Gerstner, Jr. Excellence Award).