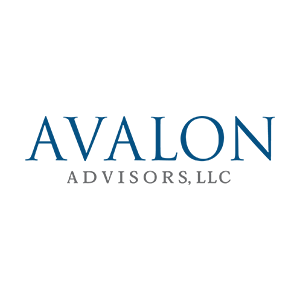 Fund(s)
Carlyle Global Financial Services Partners
Carlyle professionals partnered with Avalon Advisors, LLC to expand its product offering and distribution. Avalon, an unlevered growth investment by the Financial Services team, offered several opportunities for value creation.
About Avalon Advisors and the Transaction
Carlyle invested in Avalon in September 2011 through Carlyle Global Financial Services Partners.
Avalon, founded in 2001, is a fee-based wealth advisor and asset manager based in Houston, Texas with an additional office in San Antonio, Texas. Texas has one of the largest ultra-high net worth populations in the United States with Houston having the largest ultra-high net worth population in Texas.
While the clients are primarily Texas domiciled high-net worth individuals and families, Avalon does have clients across the country and a growing institutional base. Avalon acts as both a wealth advisor and an investor. Avalon advises clients on their total portfolio and manages a series of core portfolios that act as a proprietary investment vehicle for a portion of the client's wealth. 
Avalon's four founding partners include three wealth advisors who had worked together for more than 20 years and managed the Texas private client business for Goldman Sachs and Morgan Stanley along with a lead investment professional who had been CIO of Chase Asset Management. 
Key Value Creation Metrics
Expanded products to include a broad range of equity and fixed income offerings along with several third-party alternative investment products (including two with Carlyle)

Launched multiple new internally managed strategies both in fixed income and equities
Expanded alternative product offering through joint ventures with several alternative asset managers including Carlyle
Acquired Houston Global Investors, enhancing international equity capabilities

Expanded distribution through office expansion into San Antonio, new institutional distribution / sales channels and new strategic relationships in the Intermountain West region
Enhanced operations through the reallocation of reporting lines, including the implementation of an operating committee, the hiring of several new executives, and the launching of a broker-dealer to better position Avalon with alternative partners
Partnering with Management for Next Stage of Growth
During Carlyle's investment, in partnership with management, Avalon significantly expanded its product set in response to client demand to include a broad range of proprietary domestic and international equity and fixed income offerings along with several alternative investment products. The product offering expansion, coupled with strong investment performance, led to meaningful growth in assets under management. During Carlyle's investment, assets under management grew from less than $4 billion to approximately $6 billion, representing an increase of more than 65%.
Executing Successful Sale to Strategic Investors
In a two-stage process, on September 14, 2015, Carlyle closed the sale of 50% of its interest in Avalon to The Cynosure Group, a Salt Lake City-based investment company formed to bring together the resources of a number of family offices. December 16, 2016, Carlyle sold its remaining stake in Avalon to several Houston-based families.