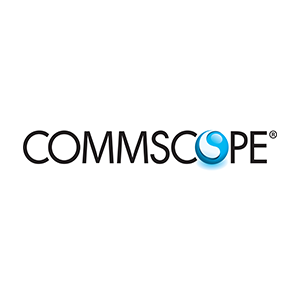 Industry
Technology & Business Services
About CommScope and the Transaction
CommScope, Inc. is a provider of essential infrastructure solutions for communication networks. The company's solutions and services for wired and wireless networks enable high-bandwidth data, video and voice applications. Worldwide growth in bandwidth drives demand for CommScope's solutions to support network, data center and enterprise expansions. The Company's global leadership position is built upon innovative, high-quality and cost-effective technology solutions; strong, trusted brands; and global manufacturing scale and sales channels. CommScope's customers include substantially all of the major global telecommunication operators as well as thousands of enterprise customers, including many Fortune 500 enterprises and multi-system operators.
In January 2011, The Carlyle Group invested $1.6 billion of equity to acquire CommScope, Inc. in a take private transaction valued at approximately $4 billion and subsequently took the company public on the NASDAQ Exchange in October 2013. At the time of Carlyle's full exit in November 2016, CommScope's enterprise value was approximately $11 billion.
The company acquired TE Connectivity's Broadband Network Solutions (BNS) business in August 2015, supplementing CommScope's position in fiber and other equipment sold to telecommunications, enterprise and wireless customers. After the merger, CommScope employment rose to 25,000 full-time people working in 30+ manufacturing and distribution operations across the globe. CommScope is headquartered in Hickory, North Carolina and serves customers in more than 100 countries.
Key Value Creation Activities During Carlyle's Investment
Executed cost efficiency plans to consolidate facilities, exited / de-emphasized loss-making product lines, and optimized regional manufacturing capacity, leading to a ~700 bps improvement in EBITDA margin
Enhanced world class management team through internal promotions and external recruitment -- every senior officer either assumed a new role or was new to the company
Implemented M&A program to leverage strong channels-to-market with six tuck-in acquisitions completed, and executed transformative $3 billion acquisition of TE Connectivity's BNS business, strengthening CommScope's market position in meeting the growing demand for bandwidth
CommScope's Performance
During Carlyle's investment period, revenue and EBITDA increased by 53% and 125%, respectively, with EBITDA margin expanding by 700 basis points. CommScope's strong performance was led by a world class management team, including CEO Eddie Edwards (2016 recipient of Louis V. Gerstner, Jr. Excellence Award).