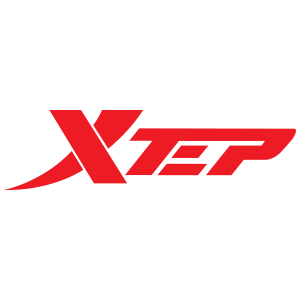 Fund(s)
Carlyle Asia Growth Partners III
Carlyle professionals worked with Xtep's management team to smoothly transform the company from a traditional, family-owned business into an international public company.  
About Xtep and the Transaction
XTEP is a China-based professional sports brand providing stylish and functional products. It is principally engaged in the design, development, manufacturing, sales and marketing, and brand management of sportswear products, including foot-wear, apparel and accessories. Since Carlyle's investment, Xtep has been actively implementing its sports marketing strategy with a focus on running and football. The Company boasts an extensive distribution network of approximately 7,000 stores nationwide covering 31 provinces, autonomous regions and municipalities across China. Xtep is headquartered in Quanzhou, Fujian Province and has approximately 8,100 employees as of December 31, 2015. 
Carlyle acquired a 9.6% stake in Xtep in 2007 and 2008 through two tranches of investment. In 2015, Carlyle fully exited the investment in the open market. 
During Carlyle's holding period, Xtep's revenues and net profits grew by 288% and 180%, respectively. The number of retail outlets grew by 64% and the number of employees grew by more than 36% during the same period.
Key Value Creation Metrics
Transformed the Business: Carlyle professionals worked closely with Xtep's management to seamlessly transform Xtep from a traditional, family-owned busi-ness into an international public company. Carlyle assisted Xtep in setting up the board and referred a number of high caliber candi-dates for the independent director positions. Carlyle also introduced a number of candidates for senior positions at Xtep to enhance the management bench. 
Achieved a Successful IPO: With Carlyle's support, Xtep successfully executed an IPO on the Hong Kong Stock Exchange in June 2008 to raise capital to fund its further growth. Carlyle was deeply involved in the pre-IPO restruc-turing and preparation, as well as the selection of advisors for the IPO. Carlyle oversaw the complete IPO process and helped expedite the timetable.
Provided Ongoing Strategic Support to Management: Carlyle professionals introduced various business development and brand building opportunities to Xtep, including generating positive media coverage and creating brand awareness in the international capital markets. For example, Carlyle introduced Forbes to Xtep resulting in a comprehensive article about the company.  
Strengthened Industry Position: During Carlyle's holding period, Xtep enhanced its industry position among its listed peers.
•    #2 in market cap in 2015
•    #2 in net profit in 2015
•    #3 in revenue in 2015