Video file
Investing to Build Better Businesses
Aerospace, Defense & Government Services
Carlyle's Global Private Equity investment team has partnered with companies in the Aerospace, Defense, and Government Services industries for over three decades. While trends in the sector continue to evolve, our investment team has remained focused on finding opportunities to leverage our deep industry expertise, vast global network, and vast experience to partner with companies in order to create value and achieve growth through increased investment and operational improvement.
Sector Strategy and Approach
Our experienced global investment team has a history across sub-sectors and through economic cycles. We target opportunities to partner with companies in the sector that we believe will benefit from our differentiated capabilities, thought leadership, and strong relationships. We seek to partner with market leaders with scale and growth potential, enabling our team to focus efforts on compelling opportunities to identify and execute clear value creation plans for businesses. Our team has had a history of success with corporate carve-out transactions from large corporations.
We are highly selective, yet flexible on investment size (from $50 million to more than $1 billion), form (minority or majority), and growth stage of our partnerships, which gives us the opportunity to work with great companies regardless of their size or current capital needs.
Working with the executive teams of our portfolio companies, Carlyle excels in driving performance through multiple levers of value creation, including international expansion, new product development, M&A, and strategic positioning strategies. Our investment strategy is underpinned by several key investment themes within the aerospace, defense, and government services industries, including:
Increased opportunities for efficiencies through IT modernization, digital transformation, outsourcing, and managed services.

Growth in national and international cybersecurity threats.

Emergence of artificial intelligence, machine learning, and other technology to enable data set analysis.

Consolidation to strengthen business supply chains and resources.

Accelerated demand to support post-pandemic aerospace industry recovery.

Demand for cost savings solutions for commercial aircraft and related services.
active portfolio companies
global investment professionals
Aerospace & Defense Portfolio Companies
Carlyle strives to be the partner of choice for founders and management teams focused on global, investment-led growth and commercial excellence opportunities.
Meet The Team
Global Aerospace & Defense Team
Our experienced global team includes dedicated investment professionals based in the Americas, Europe, and Asia who have extensive experience working with companies in both developed and emerging markets. We also work closely with a network of current and former industry executives and retired military personnel with extensive knowledge and significant subject-matter expertise to help build and execute upon unique value creation plans for Carlyle's portfolio companies.
Managing Director, Head of Global Aerospace, Defense and Government Services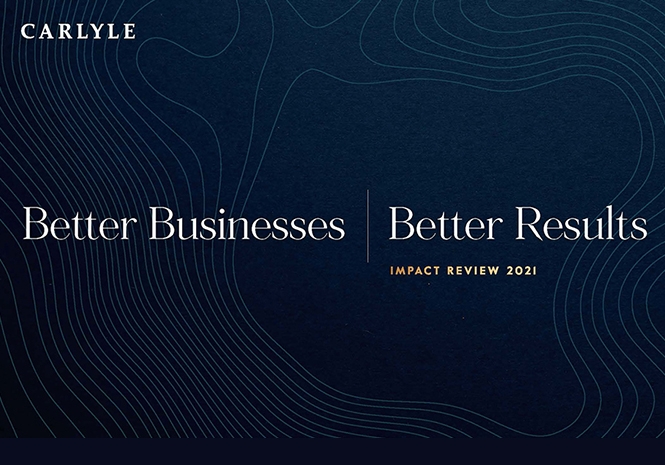 2021 Impact Review
Better Businesses, Better Results
The 2021 Impact Review highlights what better results look like, highlighting our comprehensive approach to driving impact within businesses, grounded in our long history of ESG integration.