News Release
Carlyle Taps CPP Investments' Ryan Selwood for New Chief Development Officer Role
October 4, 2021, New York, NY – Global investment firm Carlyle (NASDAQ: CG) today announced that Ryan Selwood, former Head of Direct Private Equity at Canada Pension Plan Investment Board ("CPP Investments"), will join the firm as Managing Director and Chief Development Officer.
In this newly created position, Ryan will be involved in a range of investment and management activities across Carlyle, working alongside many in leadership to drive major priorities including growth initiatives and corporate M&A. He also will serve on Investment Committees across all segments of the firm, including our Corporate Capital Commitments Committee. Ryan will join Carlyle on January 1, 2022, reporting to CEO Kewsong Lee.
"We are thrilled to welcome Ryan to the team in this important new role, which underscores our commitment to thinking bigger, moving faster and performing better as we pursue new ways of growing the firm and continuing to invest wisely at global scale," said Kewsong Lee. "Ryan brings an impressive track record of accelerating business growth and I am confident he will play an important part in helping us deliver on our short- and long-term strategic and financial goals, and enhance all aspects of delivering for our Limited Partners and Shareholders."
"It is exciting to begin the next chapter of my career as a member of the Carlyle team. The opportunity to learn and contribute to the continued momentum of this iconic global investment firm is compelling," said Selwood. "I am grateful to have been part of the significant growth of CPP Investments' enduring portfolio and organization since 2006 in service of its more than 20 million contributors and beneficiaries."
During the past 15 years at CPP Investments, one of the world's largest investors of private capital with CA$519.6 billion in assets as of June 30, 2021, Ryan served in a series of senior leadership roles and led investments across sectors and geographies, including CPP Investments' significant platform acquisitions of Antares, Ascot Group and Wilton Re. Most recently, as Head of Direct Private Equity, he was responsible for the firm's direct PE portfolio across North America and Europe. Prior to that, he held various leadership roles including leading CPP Investments' financial services private equity practice, which he established after leading its Direct Private Equity team in Europe. He also served on the firm's investment decision committee, which approves large investments across all asset classes globally, and its private equity investment committee. Prior to CPP Investments, Ryan was an investment banker at Merrill Lynch & Co. in New York.
In addition to having served on a variety of corporate boards, Ryan is a member of the Major Individual Giving Cabinet of the United Way of Greater Toronto. He holds an LL.B./MBA from Osgoode Hall Law School and Schulich School of Business at York University and a BA from Western University.
Image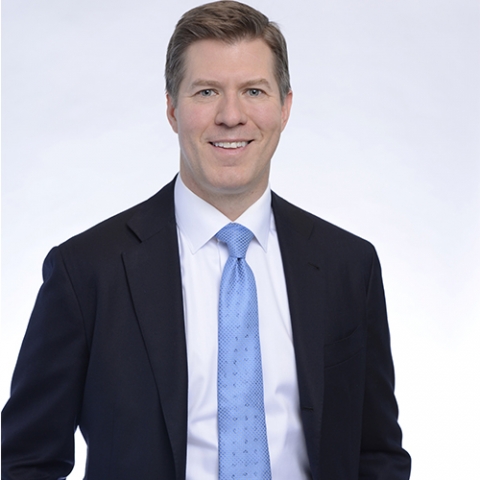 Ryan Selwood will join Carlyle as Managing Director and Chief Development Officer
* * * * *
About The Carlyle Group
Carlyle (NASDAQ: CG) is a global investment firm with deep industry expertise that deploys private capital across three business segments: Global Private Equity, Global Credit and Investment Solutions. With $276 billion of assets under management as of June 30, 2021, Carlyle's purpose is to invest wisely and create value on behalf of its investors, portfolio companies and the communities in which we live and invest. Carlyle employs nearly 1,800 people in 27 offices across five continents. Further information is available at carlyle.com. Follow Carlyle on Twitter @OneCarlyle
Media Contacts
Leigh Farris
leigh.farris@carlyle.com
917-968-7859
Christa Zipf
Christa.zipf@carlyle.com
347-621-8967
###