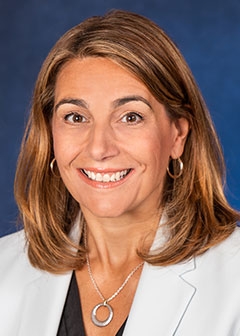 Michele Reing is a Managing Director and Deputy Head of Fund Management. She is based in Washington, DC.
Since joining Carlyle in 2011, Ms. Reing has held several positions. From 2011 to 2014, she oversaw the Global Real Assets Partnership Accounting team. In 2015, she became Carlyle's Global Corporate Controller and oversaw our corporate accounting teams in the United States, Asia, Hong Kong, Tokyo and Sao Paulo.
Prior to joining Carlyle, Ms. Reing was Senior Vice President and Corporate Controller of Interstate Hotels & Resorts and was responsible for corporate and joint venture accounting and external and regulatory reporting, as well as corporate budgeting and forecasting. Prior to joining Interstate, she was Chief Financial Officer and Vice President of Finance for CapStar Hotel Company, a hotel investment company. Previously she was Vice President and Corporate Controller for Analex Corporation. Ms. Reing also held senior management positions with NVR Inc. and MeriStar Hospitality Corporation. She began her career with Deloitte & Touche LLP.
Ms. Reing was a board member and treasurer of Calvary Women's Services, a non-profit organization that provides housing and support services for homeless women. She holds a BS in business administration from University of Maryland.