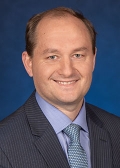 Braam Verster
勤務地
Johannesburg, South Africa
Braam Verster is a Principal focused on African Buyout opportunities across all sectors. He is based in Johannesburg.
Prior to joining Carlyle, Mr. Verster was a Principal at Helios Investment Partners and an Associate Principal at Palamon Capital Partners. At Helios, Mr. Verster took a lead role in technology, media and telecom investments, while at Palamon he focused on financial services. He was a board member at several portfolio companies at both Palamon and Helios, including Interswitch, the leading payments company in Nigeria, and Mall for Africa, a Pan African online retailer. Prior to Helios and Palamon, Mr. Verster worked in management consulting for five years at McKinsey and Company.
Mr. Verster received his MBA from Stanford Graduate School of Business. He also received a BEng (mechanical) from Stellenbosch University in South Africa.