Image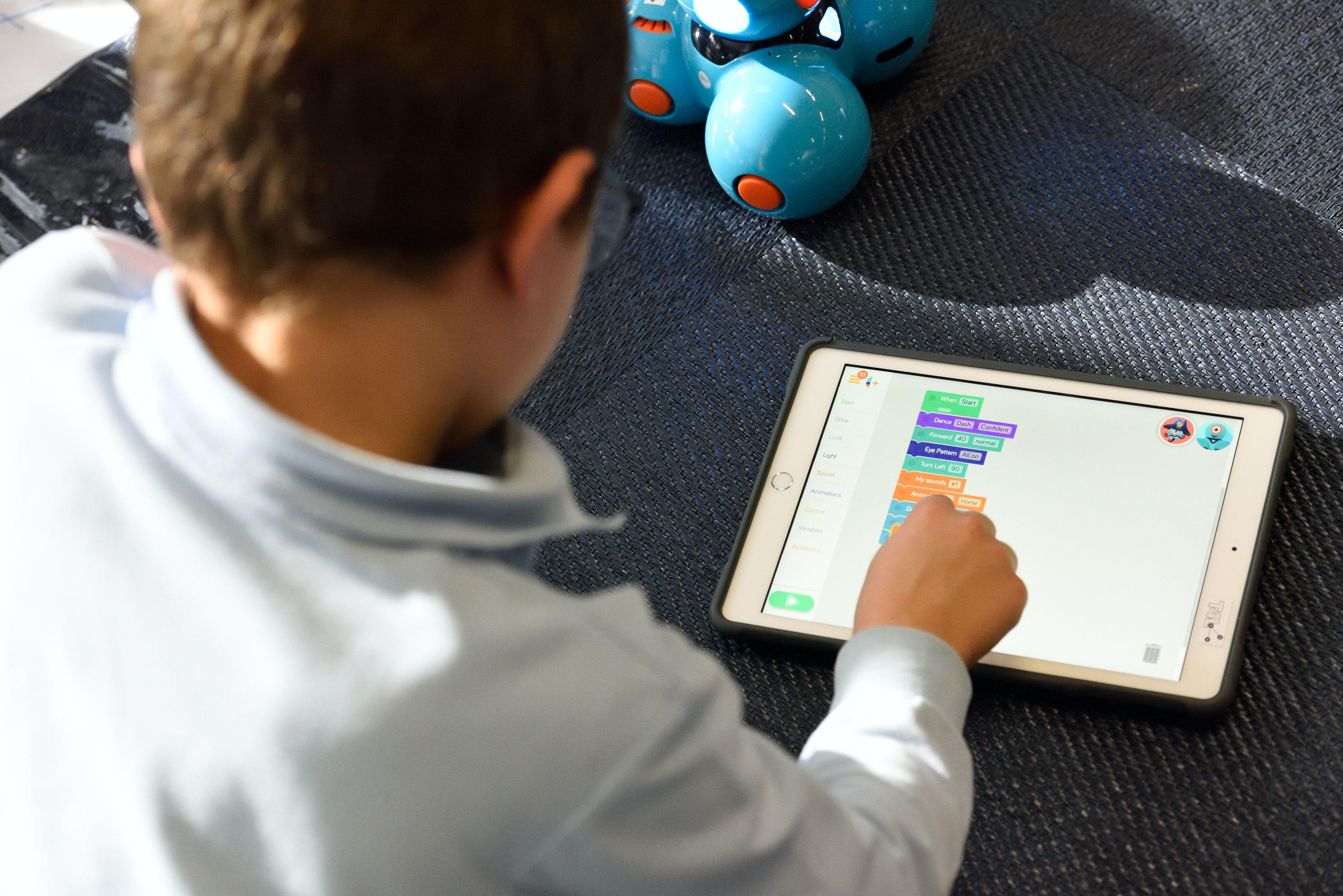 Stronger Communities
Accelerate Learning
Case Study
Sector:
Technology & Business Services
Lead Fund:
Carlyle U.S. Equity Opportunity Fund II
Acquisition Date:
12/20/2018
One of the persistent causes of the achievement gap in the United States is costly, static, and scarce educational materials, such as textbooks. Accelerate Learning Inc (ALI)'s mission is to develop digital learning tools that produce verifiably better learning outcomes at a lower price point, helping to make our education system more equitable. It's not just a mission statement, either: it's a core tenet of ALI's business plan.

In 2018, ALI expanded its investor support through a partnership with Carlyle. Founded and incubated at Rice University in 2010, ALI is a high-growth eLearning company that offers public school systems a comprehensive suite of proprietary STEM (Science, Technology, Engineering, and Math) curriculum products that replace traditional print textbooks with a comprehensive digital curriculum. ALI's disruptive product mix targets a large and growing pre-K-12 market, providing high-quality content at one of the market's lowest prices, and serving both high-end school districts and districts with a high percentage of low-income students.

As the education market shifts significantly toward technology – both in the classroom and at home during COVID-19 – ALI's model presents a major advantage on traditional textbooks: digital curriculum can be updated more rapidly and customized to meet specific local or national standards, and it provides real-time, actionable student data back to teachers.
Market-Leading Efficacy
Image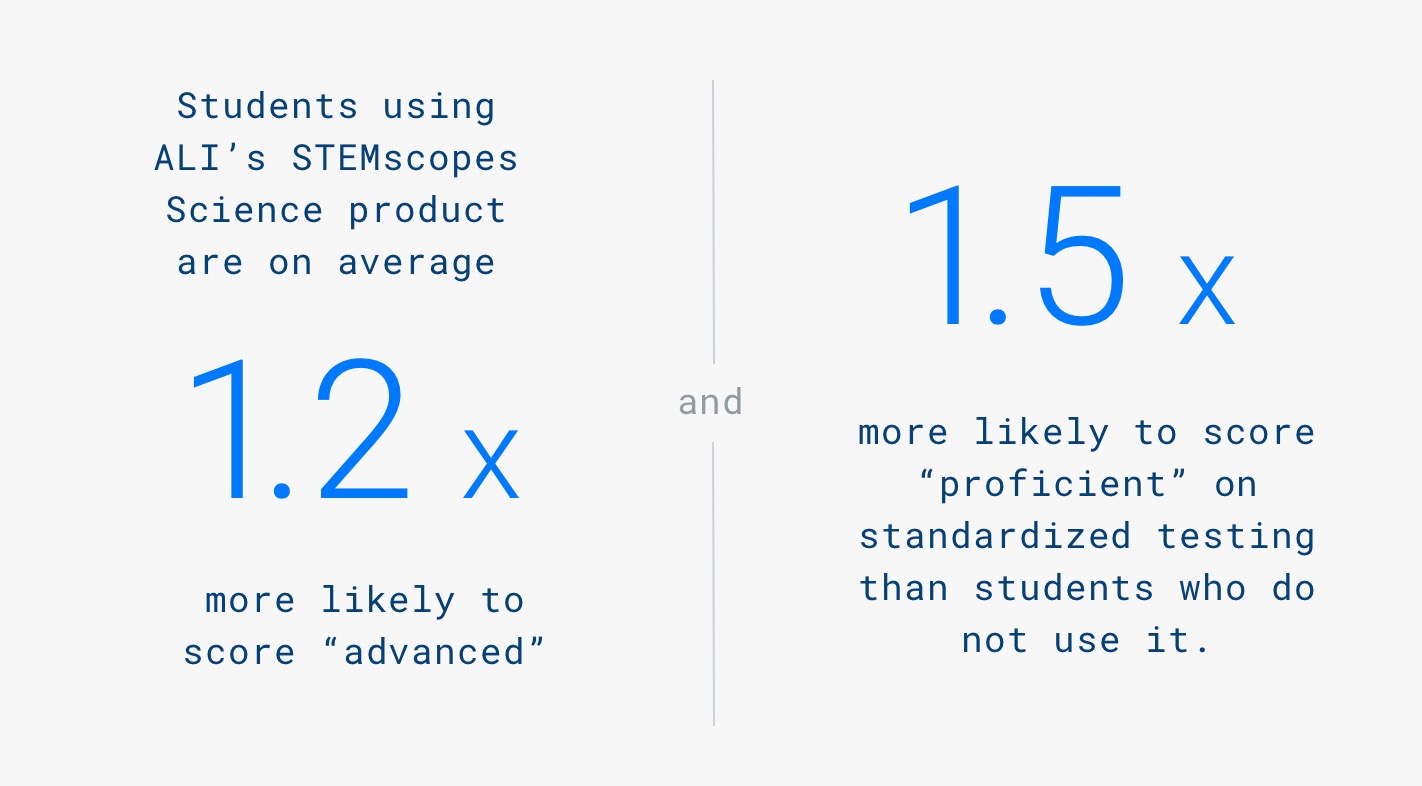 Built by teachers for teachers, school districts choose ALI because of its strong performance across product quality, reputation, student achievement outcomes, and price. For ALI, the proof is in the pudding, which shows up in the academic results of students and the satisfaction of the educators who choose their system:
ALI has demonstrated market-leading efficacy. Students using Accelerate Learning's STEMscopes Science product are on average 1.2 times more likely to score "advanced" and 1.5 times more likely to score "proficient" on standardized testing than students who do not use it.
ALI delivers its content through an inexpensive, variable cost development process that enables it to be updated continuously and customized in real-time, so that it can [seek to] achieve 100% alignment with state standards and adapt to specific state standards and regulations, such as the Next Generation Science Standards and Common Core Math Standards.
ALI serves 4.5+ million students across 2,380+ school districts in all 50 states and abroad. It has experienced strong revenue growth, with a CAGR of more than 50% over 2015-2018, and a strong component of its revenues are from recurring contracts.
Image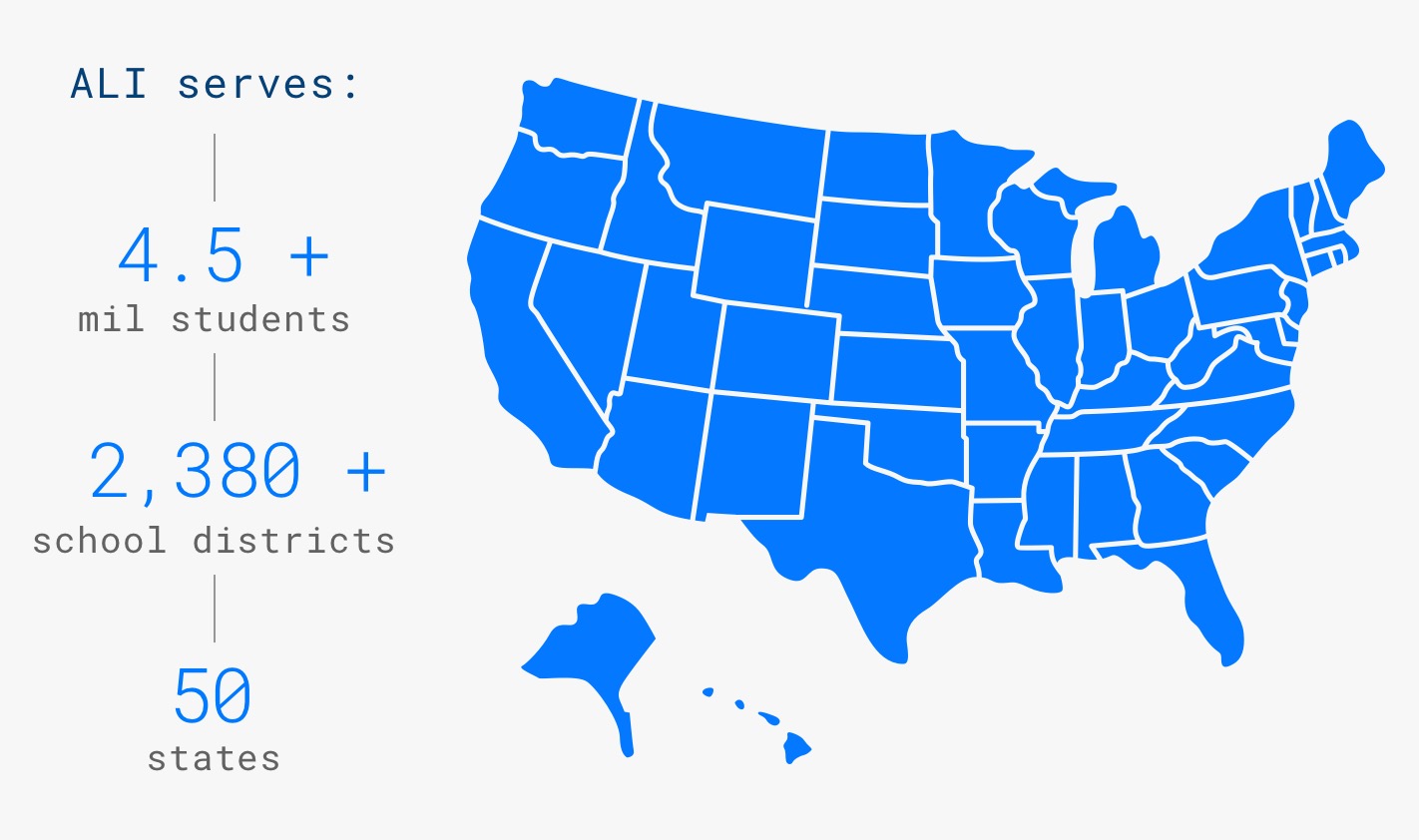 Accelerate Learning is particularly well suited to serve the large and growing market for education core curriculum. Because its growth is grounded largely in its mission – driving better educational outcomes at a lower cost – broader societal impact is core to its financial success. The impact, in fact, is integral to why the business model works.