Shiho Takano is a Senior Advisor to the Japan buyout advisory team, focused on opportunities in consumer and retail sectors.  She is based in Tokyo.
Shunya Wu is a Vice President advising on buyout opportunities in Japan. He is based in Tokyo.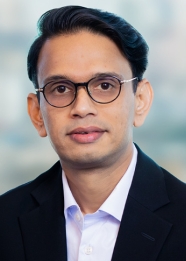 Amit Jain is a Managing Director, Partner, and Co-Head of Carlyle India Advisors. Prior to Carlyle, Mr.