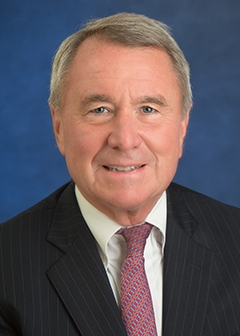 Jonathan Colby is a Senior Advisor based in Washington, DC focused on working with investors as well as serving on the investment committees for Carlyle Japan Partners I, II and III.
Prior to joining Carlyle in 1998, Mr. Colby was with Equinox Group Holdings, Ltd., a merchant bank specializing in private equity investments and corporate advisory services in Asia.  Prior to that, Mr. Colby was a Senior Managing Director of The Blackstone Group, and before that was head of Asian mergers and acquisitions at The First Boston Corporation in Tokyo. Mr. Colby also served on the National Security Council staff under the direction of Dr. Henry A. Kissinger.
Mr. Colby is a member of the Council on Foreign Relations. He is also Co-Chairman of the Foreign Policy Leadership Program at the Brookings Institution.
Mr. Colby is a graduate of Princeton University and Yale Law School and currently holds Series 63 and 82 licenses; he previously maintained a Series 7 license.