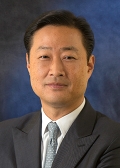 Jason H. Lee
Location
Hong Kong, China
Jason H. Lee is a Senior Advisor to the Asia Real Estate team. Mr. Lee is based in Hong Kong.
Mr. Lee joined Carlyle's U.S. Real Estate Group in Washington, D.C. in 1996 and was involved in the acquisition of more than US$3 billion of real estate assets in the U.S. through Carlyle Realty Partners I and II. Mr. Lee launched Carlyle's Asia real estate activities in 2001 and served as the Head of Asia Real Estate until 2018.
Before joining Carlyle, Mr. Lee worked for the O'Connor Group in New York and for Disney Development Company in California.
Mr. Lee received a B.S. in business administration from the University of California, Berkeley and an M.B.A. from Harvard Business School.