Philosophy & Approach
Carlyle's investment philosophy is to partner with great companies and management teams, providing them with tools and resources to create value and grow. The Global Investment Resources team helps to translate our One Carlyle culture into services and capabilities supporting our investment process and portfolio companies. This team coordinates with our investment professionals and advisors, including Operating Executive and Advisor consultants, to create value during the investment lifecycle. Our approach ensures that Carlyle's global network, deep industry knowledge and operational expertise are applied to our investments.
Resources
Global Investment Resources delivers strategic and operational support to Carlyle investment teams and portfolio companies in two key areas—Transaction Resources and Portfolio Resources.
Transaction Resources: The team provides Carlyle's investment professionals with project-based support and technology solutions to leverage the firm's resources and relationships generating a competitive edge in sourcing, diligence and deal execution. For investment teams, this means working with trusted internal advisors who can deliver: insight and data on historical transactions during diligence; competitive positioning in a bid process; and differentiated revenue growth or performance improvement opportunities that leverage Carlyle's resources.
Portfolio Resources: Once Carlyle invests in a portfolio company, the team offers an array of value-added services and capabilities that can be tailored to support the investment. The team focuses on strategy & revenue growth, performance improvement and corporate intelligence & support.
 
Strategy & Revenue Growth: Working directly with portfolio company management, the team supports business development strategy & planning, new customer acquisition and international market expansion.
 
Performance Improvement: The team provides tools for portfolio companies to create value through operational performance improvement and leveraged purchasing support including: negotiating master service agreements and preferred vendor relationships that leverage the scale of Carlyle's portfolio; and developing and disseminating best practices for common areas of cost such as indirect purchasing, information technology, real estate & energy, labor & health benefits, and insurance & treasury.
 
Corporate Intelligence & Support: Portfolio companies can access Carlyle's internal research, communications and government affairs teams on issues relating to macroeconomic forecasting, marketing/branding and the changing regulatory environment.
Global Investment Resources at Work

Duff & Phelps is a global valuation and corporate finance advisor with expertise in complex valuation, dispute consulting, M&A and restructuring.
 
Leveraged Carlyle network to help Duff & Phelps win new engagements with law firms, banks & Carlyle portfolio companies
 
Participates in numerous leveraged purchasing agreements resulting in significant indirect-savings

Axalta Coating Systems develops, manufactures and sells coatings and application tools to automobile repair body shops and original equipment manufacturers in the automotive and heavy-duty truck markets.
 
Introduced Axalta to Service King, a Carlyle US middle market buyout fund portfolio company, to develop a mutually beneficial supply agreement that leverages Axalta's broad product portfolio and service capabilities to support Service King's rapid growth
 
Participates in numerous leveraged purchasing category agreements achieving significant direct and indirect savings
 
Large scale value creation projects in energy, insurance, real estate, US health benefits and transportation facilitated by Carlyle relationships & best practice playbooks

Dealogic is a software as a service provider of data and analytics, market intelligence and capital markets solutions for more than 500 financial institutions globally including each of the world's top 50 investment banks.
 
Helped Dealogic leverage Carlyle's relationships with major financial institutions to engage with more than 50 banks, winning new business and protecting market share
 
Supported company expansion strategy in China with resources from our External and Government Affairs teams
 
Supported real estate footprint realignment to enhance talent acquisition competitiveness and improve cost structure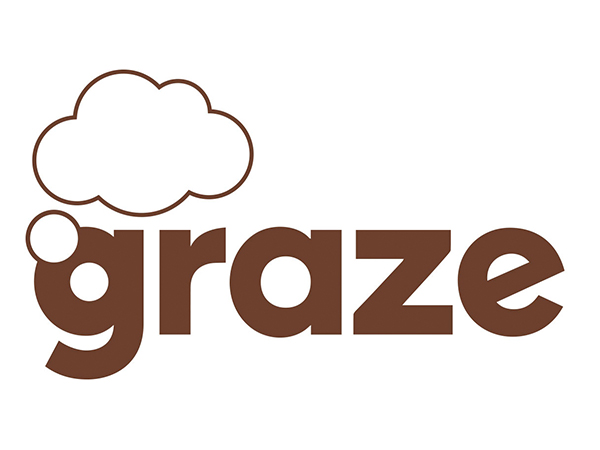 Nature Delivered (Graze) is a technology enabled healthy snacks brand trading as graze.com which sells its products online in the US and both online and offline in the UK.
 
Delivered resources to help with initial US market expansion; secured a logistics hub through Carlyle US Real Estate team; high level engagement with key regulators including FDA and USDA; secured preferential shipping rates through direct negotiation with Postmaster General; leveraged Carlyle Communications team on PR strategy
 
Supported launch of new corporate sales segment in the US market

Veritas Technologies develops and delivers backup and recovery, business continuity, information governance and storage management solutions worldwide.
 
Leveraging extensive relationships and expertise in the financial institution, government and business services markets to support business development strategy and customer introductions across the public and private sectors
 
Integrated with Carlyle investment team during due diligence to assess financial implications of headquarters relocation and potential for value creation through real estate footprint optimization and currently supporting management team in value capture post-closing

Ortho Clinical Diagnostics is a global provider of in-vitro diagnostic solutions for screening, diagnosing, monitoring and confirming diseases.
 
Participates in numerous Carlyle leveraged purchasing agreements that have resulted in significant direct and indirect cost savings
 
Provided strategic and tactical support through the carve-out process relating to the company's IT architecture, infrastructure and systems and applying best practices and lessons learned to future carve-outs
 
Supported the evaluation of a number of strategic real estate initiatives, including the build-out of the firm's stand-alone, international sales office footprint (40+ sites established in 3 years)