Diversity & Inclusion
Investment Leadership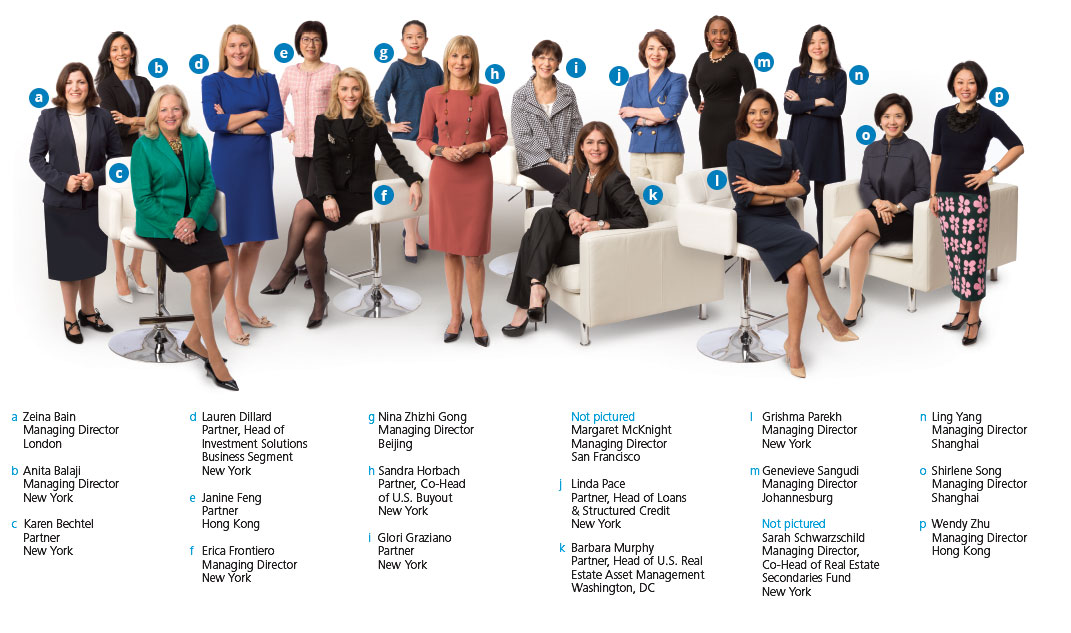 Corporate Leadership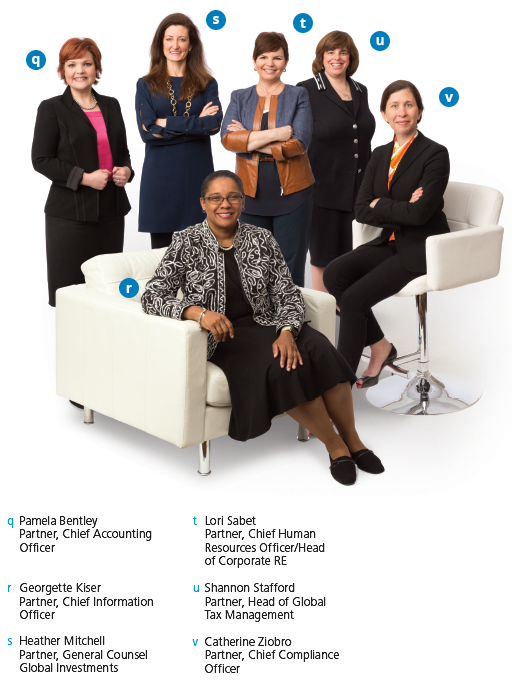 "We are working to build and nurture a pipeline of women as future leaders of our firm, expanding gender diversity and enabling our teams to make the best investment decisions based on varied and differing perspectives"
Sandra Horbach
Partner, CO-HEAD of U.S. Buyout
Women at Carlyle: a growing force
We recognize that our industry lacks diversity in several areas—including gender—an imbalance that is particularly true on the investment side of the business.
We have focused on building a pipeline of great talent, including female investment professionals.
While we have made good progress, our strategy for how we recruit, mentor and advance women at Carlyle continues to be a work in progress. We are proud that our efforts have begun to show concrete results, with 71 senior-level women globally at Carlyle as of early 2017, and with more than 50% of these positions on the investment side. We define "senior-level" as Principals, Managing Directors and Partners. Of that group of 71 senior women, 33 have been promoted to a level of Managing Director or above and provide a growing group of leaders to support and mentor women in more junior positions at Carlyle.
We believe our strategies and the pipeline of female talent we are building will increase those numbers over time.
Firmwide globally:
38 Principals, 16 Managing Directors, 17 Partners are female.
18 of 33 female Managing Directors and Partners are investment professionals.
37 of 71 of all senior women (or 52%) are on the investment side.
Our U.S. offices include 51 senior-level women, with 23 of them at the Managing Director or Partner level. Of these, 11 are on the investment side.
Note: all statistics exclude the Hedge Funds.
All data are as of December 31, 2016.