Progress Report
Leveraging ESG issues to build brands.
In two recent exits, new capacity around ESG issues and management enhanced the brands. Capacity building played a role in each case.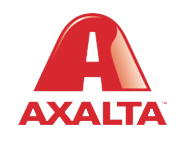 Axalta. Carlyle created a stand-alone company after carving out a division from DuPont and rebuilt an ESG program including investing in new products with lower environmental footprints.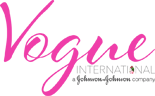 Vogue International. Carlyle mentored employees at a small, founder-owned company as they learned to navigate the world of sustainability expectations, particularly from large customers such as Walmart and Target. Environmental considerations were integrated seamlessly into key business objectives such as customer satisfaction, brand equity, marketing and communications and new product development.
New products meet customer needs
Carlyle acquired Axalta, formerly known as DuPont Performance Coatings, in February 2013 and took the company public in late 2014. One of the first orders of business in the carve-out of Axalta was drafting an inaugural sustainability report. Carlyle supported the Axalta team in telling the company's story in a way that resonated with various stakeholders, from customers to environmental groups.
In 2016, Axalta published its second sustainability report, spanning developments in 2014 and 2015. Significantly expanding on the scope of the first report, Axalta was able to successfully connect sustainability to its brand because of earlier efforts to understand emerging customer preferences related to sustainability and early insights into larger environmental trends affecting its customers.
Axalta's sustainability focus resulted in a range of new products:
3-Wet Coating System. This system saves customers time, space and energy by reducing drying time during painting, typically the most energy-intensive part of car manufacturing.
Waterborne and low-VOC coatings. Due to increased attention from regulators and the public, volatile organic compounds (VOCs) are an emerging environmental concern. Axalta directed its R&D efforts to find ways to reduce the environmental footprint of paints and coatings and succeeded in developing paint lines based on either waterborne or higher solids systems— which can eliminate or reduce VOC emissions significantly. Axalta is now a market leader, with close to 30 percent of the global waterborne coating market. In 2015, approximately 3.5 million vehicles in 31 automotive assembly plants, operated by many of the world's leading light vehicle manufacturers, were painted using low-VOC coatings applied with Axalta's Harmonized Coating Technologies™.
Vacuprime.® These powder primers offer a revolutionary technology that provides a foundation for a bright chrome appearance, replacing time-consuming, toxic chrome plating. There are virtually no VOCs or hazardous air pollutants used or generated in the process. In addition to environmental benefits, the use of Vacuprime® technology can significantly reduce the weight of the finished part, which improves fuel efficiency.
Alesta® Cool™ powder coatings. When darker colors are required in architectural applications, metal temperatures can heat up. Axalta developed its Alesta® Cool™ range of powder coatings to reduce heat transfer with darker colors. This product decreases the total solar reflection and heat transfer by as much as 20% and surface temperature by as much as 20° C, reducing energy costs for cooling and increasing the lifespan of the coating on the structure.
With robust reporting practices established and the bevy of value-adding ESG innovations described here, Axalta was well positioned for its IPO.
Leveraging sustainability to improve position with customers
In 2014, Carlyle invested in Vogue International, a fast-growing personal care company that sells its products into the food, drug and mass channels, including Walmart and Target.
That same year, Walmart expanded its "Sustainability Index" program to personal care products, scoring suppliers on the sustainability performance of their products. Because other retailers such as Target also score products on sustainability, Vogue and Carlyle quickly realized that it would be important to perform well on these supplier scorecards—and that there was room to improve on Vogue's initial scores, particularly given Vogue's focus on unique and natural ingredients.
Carlyle shared its resources to help Vogue improve its sustainability scores and support the team in understanding sustainability issues and opportunities. The Vogue team, with Carlyle support, developed sustainability policies for the company and its suppliers, codifying certain practices already in place.
The company increased its commitment to transparency through its website, which began disclosing detailed lists of ingredients. To seek healthier ingredients, Vogue began a new initiative for integrating sustainability criteria into product development and continuously monitoring evolving cosmetic science. Vogue also expanded its use of greener packaging labels and began reporting to CDP (formerly known as the Carbon Disclosure Project) which required surveying its own energy consumption and the practices of suppliers.
In addition to facilitating the creation of great products, these changes moved Vogue from the bottom quartile into or near the top quartile in Walmart's sustainability indexes.
In May 2016, Vogue founder and CEO Todd Christopher and Carlyle agreed to sell the company to Johnson & Johnson Consumer Inc.