Responsible investing means, among other
things, considering the ESG implications of
our investments and seeking opportunities to
create value through sustainability efforts.
Our Responsible Investment Guidelines Make Our Standards Clear
Our views on what constitutes responsible investing are very clear, thanks to our Guidelines for Responsible Investment, which draw on a variety of existing internationally recognized norms. The Private Equity Growth Capital Council later adopted similar guidelines.
We share the guidelines with our controlled, corporate investments and help management evaluate ESG issues related to their business. We also encourage our portfolio companies to review the guidelines at board meetings at least once a year. Our complete guidelines can be found at www.carlyle.com/citizenship.
Seeking Out Visible—and Hidden—Risks
At Carlyle, we've worked to make our responsible investment guidelines part of our investment process—a process that includes assessing the ESG risks associated with our controlled, corporate investments and identifying opportunities for sustainability to enhance value.
By understanding and reducing risks, companies can become more resilient and enhance their value. Our deal teams assess a wide range of risk scenarios, including potential negative effects of low-probability, high-impact ESG risks.
Managing ESG issues begins early in the due diligence and investment committee approval process and continues throughout our ownership period, where Carlyle may actively support companies that don't have internal resources or expertise in this area. Sustainability initiatives may also play an important role in the exit of an investment. Our value creation case studies offer insight into how improving ESG aspects can help build better companies. A variety of our case studies can be found at www.carlyle.com/investor-relations/case-studies and in our annual corporate citizenship reports at www.carlyle.com/citizenship.
A Flexible Approach
We understand that different companies can be at very different stages of developing their own sustainability initiatives. That's why we adapt our support and involvement to meet each portfolio company's unique needs and situation. Our goal in every case is to build, where needed, the appropriate expertise within a portfolio company, transforming our role to one of mentorship.
Sharing best practices among companies in our portfolio is one way to help different businesses develop and improve their sustainability programs. Our One Carlyle collaborative culture fosters learning and engagement through workshops, individual connections and outside resources.
Since Carlyle acquired Yakjin Trading Corp., a major Korean apparel manufacturer, in 2013, the company has significantly expanded its sustainability efforts and worked to build transparency into its operations. The company published its first CSR report in 2015, complete with sustainability indicators and a GRI Content Index.
MORE
Increasing Transparency
Taking Sustainability and Transparency to the Next Level
Transparency is an increasingly important aspect of our sustainability efforts and those of many of our portfolio companies. Last year was notable because the customers of a number of our portfolio companies asked for increased transparency on sustainability issues, including as members of CDP.
We have seen a particular focus on carbon emissions. In 2015, a total of 17 of our portfolio companies, from very different sectors, submitted reports to CDP, which provides an internationally accepted system to measure carbon emissions and disclose information to improve the management of environmental risk.
Companies report greenhouse gas (GHG) emissions in three categories, or scopes, as defined by the GHG Protocol. Scope 1 emissions comprise direct GHG emissions from sources that are owned or controlled by a company, such as emissions from boilers or furnaces. Scope 2 covers indirect GHG emissions from consuming electricity, heat or steam. Scope 3, which represent longer-term goals, includes other indirect emissions, such as from transportation-related activities. Some companies also include data about water use. More than 5,500 companies gobally disclosed environmental information through CDP in 2015.
Sustainability reporting, including through vehicles such as CDP, is not legally required, but has emerged as a new type of "private governance" between customers and their suppliers. In certain sectors, this reporting has proven to be particularly important.
Annual Sustainability Workshop
Each fall, Carlyle gathers a group of portfolio companies in Washington, DC to discuss sustainability trends and emerging issues, and to share ideas among the group. In 2015, our annual portfolio company sustainability workshop included a discussion on expanding private governance initiatives through commodity certification, supplier sustainability surveys, supplier scorecards, CDP reporting and other approaches.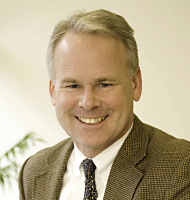 "Private environmental governance is surprisingly important for many of the most pressing environmental problems. The key conceptual step offered by private governance is that public action is not the only way to achieve public ends."
MIKE VANDENBERGH
Professor of Law, Vanderbilt University Law
School; Director, Climate Change Research
Network; and Co-Director, Energy,
Environment and Land Use Program
Advancing Transparency Best Practices
Participating in the British Venture Capital Association's Annual Report
In 2015, Carlyle participated in the development of the British Venture Capital Association's (BVCA) annual report on the performance of U.K.-based portfolio companies owned by private equity firms. The objective of the report, which was developed with BVCA advisor Ernst & Young, is to present independently prepared information on the performance of portfolio companies during their period of ownership by private equity investors.
The BVCA report is intended to improve transparency and disclosure in the private equity industry under the oversight of the Private Equity Reporting Group (PERG, formerly the Walker Guidelines Monitoring Group).
Two Carlyle-owned companies, RAC and Integrated Dental Holdings, met the criteria for inclusion in the report. Both companies provided best-in-class reporting and key performance indicators on core questions such as: What growth rates were achieved? How did private equity ownership affect employment? How did the business perform on employment cost, pensions and productivity?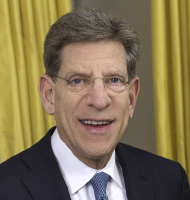 "Carlyle has long been committed to transparency and advancing industry best practices. We were the first in our industry to publish a citizenship report outlining our sustainability activities, and we're pleased to be among the first private equity general partners to support ILPA's new fee reporting initiative."
Allan M. Holt
Managing Director and Co-Head of
Carlyle's U.S. Buyout Group

Improving the Clarity and Consistency of Investor Reporting
Carlyle is taking the lead on a new private equity fee reporting initiative released by the Institutional Limited Partners Association (ILPA) in January 2016. We were among the first private equity general partners to endorse and support the new investor reporting guidelines and are working with ILPA to roll out and implement the initiative.
Under development for more than a year, the new fee reporting template provides a streamlined roadmap for investor reporting. The template has received broad-based investor support from nearly 50 limited partners around the world.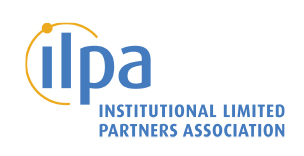 "Carlyle's vocal support can only help the adoption effort. With Carlyle sharing its commitment as an example to others, and a signal to its own investors, you can begin to see the potential for a real ripple effect."
Jennifer Choi
Managing Director, Industry Affairs, ILPA

Source: Tom Stabile, "Carlyle Digs in on New Investor Reporting Model," Fundfire, February 3, 2016
Governance
Strong Governance Starts at the Top
Since The Carlyle Group was established, our founders have recognized the value and benefits of maintaining a business model grounded in investment fundamentals, strong governance and transparency. These tenets have become indelible hallmarks of Carlyle's culture developed over nearly 30 years of global investing.
We maintain strong internal corporate governance processes and fiduciary functions and are subject to regulatory supervision. Carlyle professionals receive regular and targeted training on many issues related to corporate governance and compliance, such as anti-corruption, conflicts of interest, economic sanctions and anti-money laundering. All employees annually certify to their understanding and compliance with key global Carlyle policies and procedures.
Managing ESG Risks through Strong Governance
Good risk management starts with good governance. In Corporate Private Equity, the largest of our four business segments, our professionals also receive focused training on compliance due diligence and risk mitigation strategies for target investments. Our Operating Executive consultants and Carlyle-designated board members apply this training—as well as their insight and experience from decades of working in senior executive positions—as they manage ESG risks by guiding our portfolio companies to enhance their own transparency and good governance structures.
Grounded in a culture of compliance, Carlyle teams work collaboratively to identify and mitigate ESG risks early in the due diligence and investment process. The teams coordinate their efforts to develop a risk mitigation strategy for portfolio company management to implement, usually within the first 100 days of closing. Carlyle deal teams monitor the progress and implementation of company plans. Throughout the life of the investment, Carlyle professionals work closely with Carlyle-designated board members to address issues, and are encouraged to seek support from Carlyle resources.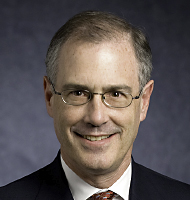 "Our experience enables us to provide specific ESG guidance to portfolio companies, whose boards often seek our help in elevating their codes of conduct and anti-corruption compliance policies and procedures."
BRUCE ROSENBLUM
Managing Director and
Carlyle's Chief Risk Officer